26 March 2014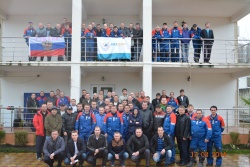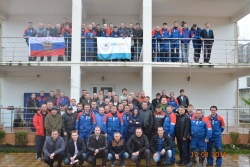 General Director of JSC "Russian Grids" Oleg Budargin thanked staff of IDGC of Centre and personally General Director of the Company Oleg Isaev for active participation in the preparation of the grid infrastructure of the Sochi region and responsible work during the XXII Olympic Winter Games and XI Paralympic Winter Games in Sochi. This is stated in the letter, which the head of "Russian Grids" sent to the head of IDGC of Centre.
According to Oleg Budargin, employees of the Group of Companies "Russian Grids" had great honour and at the same time huge responsibility – to provide reliable power supply to the Olympics. "It was a real test for professionalism, teamwork, readiness at any moment to support colleagues and to provide mutual support," stresses the head of "Russian Grids".
According to him, the power engineers coped with the tasks set. Working as a great friendly team, they did everything to make the brightest moments of the Olympic Games forever remain in people's memory. "Thanks to you, the Olympic Winter Games in Sochi became a truly great event in the life of our country, a glorious page in the history of a several thousand team of "Russian Grids" and rightly earned the admiration of participants, guests and spectators around the world. Congratulations to you and the whole team of IDGC of Centre on our Olympic victory! I wish you continued success and brilliant achievements!"