26 March 2014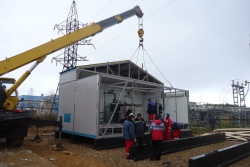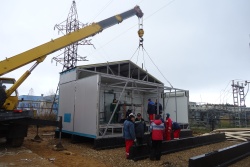 IDGC of Centre - Kostromaenergo division began the second phase of the complex reconstruction of the 110/35/10 kV substation "KPD" in Volgorechensk. For "Kostromaenergo" the substation modernization is a major investment project for the implementation of which the investment program in 2014 allocated twenty-seven million rubles. Kostroma branch of IDGC of Centre already invested about 70 million rubles in this facility in 2013. The newest equipment is being installed at the facility that meets modern requirements.
The substation is located in the industrial area "Volgorechensky Pipe Plant", as a key power centre of the enterprise. Commissioning of the third stage of Volgorchensky Pipe Plant is an important step in the further development of industrial potential of the Kostroma region. In addition, the implementation of the investment project in this area will allow the city of Volgorechensk to confirm its status of a high-tech and investment platform for residents of the region to create new jobs.
The plant is already implementing the second investment project - construction of a workshop for the production of medium-diameter pipes for the oil and gas industry. Grid connection of the new shop requires complete modernization of the substation "KPD", constructed in 1986. Physically obsolete substation equipment cannot provide the necessary capacity any longer to the developing enterprise and cope with increasing loads. Power consumption of the new plant will be 9.5 MW, with a total plant capacity of 20 MW.
In 2013 to increase the capacity two new 110 kV transformer of 25 MVA each were installed at the substation. A new substation control house was also installed at the substation "KPD". This is a block-modular building with an area of the interior of more than 100 m2, which will house all systems that support the operation and management of the substation equipment.
In the second phase of reconstruction new outdoor switchgear will be installed at the substation with replacement of disconnectors and short-circuiters for gas-insulated switches. It is planned to transfer electromechanical relay protection for microprocessor, creating a modern supervisory and remote control system. Installation of the operating dc voltage system with a battery will significantly improve the reliability of the substation equipment in normal and emergency operation modes.
The reconstruction of the substation is being performed without interruption of power supply for consumers. Decommissioning work is carried out in stages. The modernization completion is planned for the 4th quarter of 2014.