22 November 2013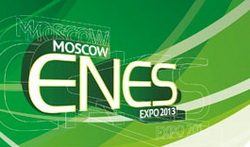 At the Second International Forum on Energy Efficiency and Conservation ENES 2013 there was a panel discussion «Zero growth rate: is it possible to increase energy efficiency and modernization of the distribution grid complex?», organized by the Ministry of Energy of the Russian Federation.
The event was attended by Deputy Minister of Energy Anton Inyutsyn, General Director of IDGC of Centre Oleg Isaev, head of the electricity industry of FTS Maxim Egorov, Deputy Governor of the Pskov region Alexander Kuznetsov, Advisor to General Directorate for Energy of the European Commission Lisa Koskimyaki and others.
Panelists discussed issues related to the future implementation of investment programs, modernization and improvement of energy efficiency of the distribution grid complex of Russia in the conditions of the approved by the Government of the Russian Federation «freezing» of tariffs for natural monopolies in 2014. Participants also discussed possible legislative initiatives in this direction.
During his speech, General Director of IDGC of Centre Oleg Isaev elaborated on the most promising activities, the implementation of which will increase energy efficiency significantly for the company and the entire distribution sector.
According to the head of IDGC of Centre there is some considerable potential to reduce losses in electric energy transmission. Experts estimate that the technical potential for energy conservation in the distribution grid system of the country is 25 billion kWh. The main activities, allowing in the most efficient way in the short term to reduce losses, are reactive power compensation and optimization of operating modes of the grid. «Only activities of reactive power compensation in the service area of IDGC of Centre could lead to savings of 230 million rubles,» underlined Oleg Isaev.
Significant effect may be brought by actions to change the topology of the grid, due to the maximum approximation of high voltage feeder lines to large customers, implementation of pole mounted transformers and distribution networks decentralization in sparsely populated regions of the country with the use of small generation.
The participants also discussed the global experience of tariff regulation. With limited resources, especially under the current power structure of the world economy, the issue of energy efficiency in the distribution grid system is highly relevant to all, without exception, national economies.