20 September 2013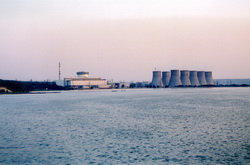 IDGC of Centre has started the construction and reconstruction of power facilities to connect a number of important facilities of JSC «Concern Rosenergoatom» in the Voronezh region.
The company has begun constructing taps of the overhead power line 110 kV " Kolodeznaya # 1, # 2«. The new line will allow to supply electricity to the currently under construction training centre «Rosenergoatom», which will conduct the training of staff to work at power units of the Novovoronezh nuclear power plant, as well as a residential district of the city of Novovoronezh «North». These facilities are being built along with the commissioning of new power units of the Novovoronezh nuclear power plant.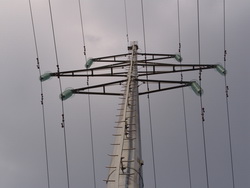 The total length of the 110 kV power line will be more than 12.6 kilometers. It will pass through the south-western part of the city of Novovoronezh — from the village of Polubyanovka to the substation 110/6 kV «North». The peculiarity of the project was a complicated geographical location of the line: multiple crossings and intersections with urban and industrial infrastructure facilities. The power engineers of IDGC of Centre will perform the intersection with overhead power lines of 500 kV and 220 kV of JSC «FGC UES», railroad tracks, a multi-lane highway and 84 man-made infrastructure facilities. The project provides for the use of the most modern technical solutions and materials.
The new double-circuit line will be made using 120/19 AC wire, which has high mechanical strength, therefore, the risk of breaks and stretching the wire of the power line is minimized. Within the project steel anchor poles will be installed, which are more durable, highly resistant to corrosion, and easily mounted. To protect against direct lightning strikes the overhead line will be equipped with a ground wire.
The work on the construction of these facilities is planned to be completed by February 2014.