9 August 2013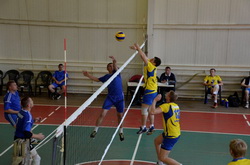 In the first day of the IV Summer Games of IDGC of Centre the main qualifying competitions took place, for certain types of sports participants were defined for the semi-finals. The winners were identified in the individual competition in athletics and swimming.
«The Summer Games of IDGC of Centre this year were very busy,» stressed the chief referee Valery Batrakov. «Athletes of the company are fighting for the top prizes in eight sports, and despite the hot weather today, all the athletes are showing excellent results, indicating that they have their excellent physical training. I would also like to emphasize respect of the athletes to each other and to the referees.»
In the mini-football there were no surprises. The leaders are the traditional champions and winners of last year's Sports Games. Tomorrow, in the final day of the Games, the fight will be for the top places between the teams of the Kursk, Bryansk, Voronezh and Yaroslavl branches.
At the competition in volleyball all day one felt the tension, until the last minute all the teams had the same number of points. But in a tense struggle in the «A» group the leader became IDGC of Centre — Yarenergo division, the second — Kurskenergo. In the «B» group the best are Bryanskenergo and Lipetskenergo, in the «C» group — Voronezhenergo and Smolenskenergo, in the «D» group — Kostromaenergo and Orelenergo. Tomorrow will be the final games that will decide on the best volleyball team of IDGC of Centre.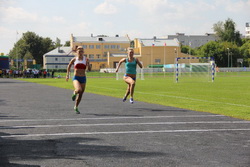 On run tracks today it was really hot: the sun did not spare athletes — at 30 degrees the athletes, sparing no effort, «fled» to their victory. Just one second of time was crucial in the fight for the title of the best team of runners in the relay race (4 to 200 meters) between Bryanskenergo (total time 1,55.83) and Voronezhenergo (1,56.32). Third were runners of Kostromaenergo, who were only 47 seconds behind the silver medalist. Tomorrow will identify the fastest athletes of IDGC of Centre in the race at 1,000 meters, as well as in cross-country for three kilometres.
During the second day there will be competitions held in weight lifting, and winners of chess, table tennis and swimming will be determined. In addition «Best Soccer Player» and «Best Volleyball Player» are to be identified — athletes, who most ardently have shown themselves in team sports.