25 June 2013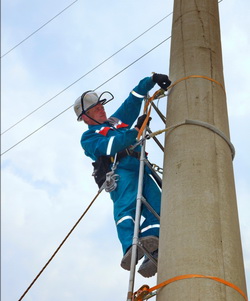 IDGC of Centre has begun to organize preparation for the autumn-winter 2013/2014 operation period. The order was signed by General Director of IDGC of Centre Oleg Isaev.
In accordance with the order the company has established the central and branch commission for the preparations for the autumn-winter period, in which, besides the managers of IDGC of Centre there are representatives from regional offices of RTN, branches of JSC «FGC UES» and JSC «System Operator of UES».
Currently, the work of operating personnel of IDGC of Centre is aimed at high-quality and timely execution of the repair program and clearing of ROWs along power lines. It is planned to repair about 20,000 kilometers of power lines of different voltage classes, 132 substations of 35-110 kV, 3,770 transformer substations, to clear more than 15,000 hectares of ROWs along power lines. A number of indicators compared to the previous year of the maintenance program and the amount of clearing and expanding ROWs along power lines (in physical terms) has been increased by 10%. To perform this scope of work the company plans to spend more than 1.766 billion rubles, which is 200 million rubles more than the last year's expenses.
In all branches of the company they have started to form, audit, analyze emergency reserve, which dramatically reduces the time of restoration. Prior to August 1, 2013 emergency reserves should be staffed by 100%. In addition, IDGC of Centre is involved in the formation of a common information base on the availability and location of the emergency reserve with enterprises of JSC «FGC UES» — MES of Centre and MES of North-west, as well as with other IDGCs.
In order to improve staff development and practice operational actions in the event of accidents in every region joint exercises with the Russian Ministry of Emergency Situations are held.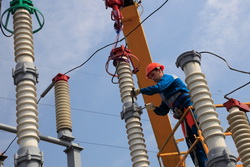 «The main problems, faced by IDGC of Centre in preparation for the autumn-winter period, are timely carrying out the repair campaign of the company in 2013, the implementation of the annual program of technical re-equipment and reconstruction, as well as preparing the equipment for operation in adverse weather conditions. Conducted at the moment measures are aimed at reducing the failure rate in the networks and decreasing the restoration time of technological violations. The company has set its goal — to improve the performance of the current year,» said General Director of IDGC of Centre Oleg Isaev.