19 June 2013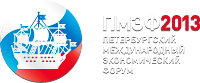 IDGC of Centre represented by General Director Oleg Isaev will participate in the XVII St. Petersburg International Economic Forum, one of the premier annual international summits on economic and business issues, held under the patronage of the President of the Russian Federation. The event will take place 20 — 22 June 2012 in St. Petersburg.
For 16 years the forum has been traditionally of great interest for the world community. It is attended by e Heads of State and Government, representatives of political and business elites, and experts from all over the world. The program PIEF-2013, which will be held under the theme «Global Economic Prospects: time for immediate action», includes issues of reforming the international financial system, improving the management of public debt, boosting investment in the real economy, increasing food security, and sustainable development of the global energy industry.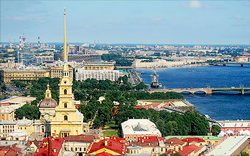 One of the partners of the St. Petersburg International Economic Forum this year is the company «Russian Grids». Within the forum there will be a round table «Available grids: investment attractiveness or social infrastructure?», organized by Russian Grids. The round table will be attended by General Director of JSC «Russian Grids» Oleg Budargin, General Director of IDGC of Centre Oleg Isaev, Chief Executive Officer for Europe, Middle East and Africa Macquarie Group Ltd David Fass, Chairman of the Executive Committee of the Investment Bank at Barclays Hans-Joerg Rudloff , First Vice-President of OJSC «Gazprombank» Sergey Nekrasov, other heads of major Russian and foreign financial institutions and energy companies. Roundtable participants will discuss increasing the investment attractiveness of electric grids, and the formation of a new flexible power system in Russia.