24 May 2013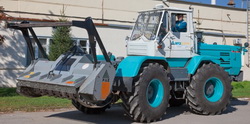 IDGC of Centre has launched a large-scale repair campaign. This year about 20,000 kilometres of power lines of different voltage classes, 132 substations of 35-110 kV, and 3770 transformer substations will be repaired. A number of indicators compared to the previous year's repair program (in physical terms) increased by 10%. For the execution of this volume the company is planning to spend more than 1.766 billion rubles, which is 200 million rubles more than the last year's expenses.
«IDGC of Centre successfully completed the 2012/2013 autumn-winter period without any serious and long-term power outages for consumers, having reduced the failure rate by two times and undersupply of electricity by 2.5 times. The key to success was timely, high-quality and full implementation of the plans of repair work,» stresses Deputy Chief Engineer for power grid facilities management of IDGC of Centre Evgeny Turapin. «In 2013, we will also keep the high rate of the repair program.»
For the third year in a row, starting in 2011, the repair program is fully formed in an automatic mode with the health index of grid elements and power supply facilities and evaluation of the technical condition of the equipment with the help of a corporate resource management system based on SAP ERP. This allows a more detailed approach to the planned repairs, effectively distributing the funds. IDGC of Centre was the first grid company, using these resources for the formation of its maintenance programs.
Particular emphasis in the repair program in 2013 is made on the overhaul of overhead lines and equipment of 0.4 — 10 kV, from which residential consumers and socially important facilities are supplied. More than half of the funding of the entire maintenance program will be spent on these works.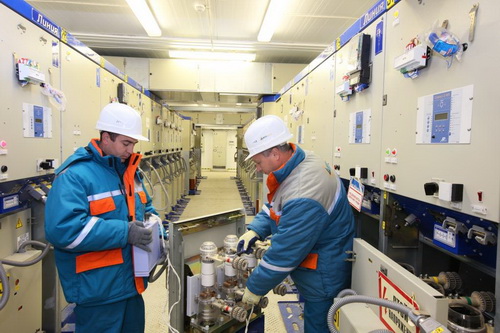 The priority of the repair campaign is to perform the planned volume of clearing and expansion of ROWs along power lines. Most of the overhead lines of IDGC of Centre are in the woodland, and falling trees and branches on wires are still a common cause of outages. This year, according to the plan more than 11,000 hectares will be cleared. Branches of IDGC of Centre are ready for one hundred percent and qualitative performance of the clearing volume: they bought modern efficient equipment — tractors TERRION with a wood cutter ATM 4200, mulchers (wood chippers); for manual trimming and filing chainsaws «Husqvarna». In many branches a super hi tech harvester «John Deere» will be used, which is able to replace the work of 10 crews at the same time.
«Qualitative performance of the repair program will provide preparation of IDGC of Centre's grid complex for the 2013/2014 autumn-winter season , and improve the system reliability of the distribution grid infrastructure, enabling the company to provide uninterrupted power supply to consumers,» stresses Evgeny Turapin.