8 May 2013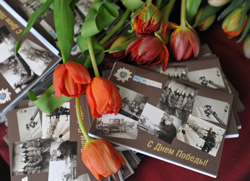 Today, on the eve of Victory Day in Moscow at the Cultural Centre of the Armed Forces of the Russian Federation there was a performance «Cranes», staged by the staff of IDGC of Centre — Kurskenergo division. The event was part of the memorial campaign of IDGC of Centre «Energy of Victory», dedicated to the celebration of the 68th anniversary of the Victory in the Great Patriotic War.
The audience of the show were veterans of the distribution grid complex, representatives of the Moscow Regional Committee «All —Russian Utilities Trade Union», veterans of labour, as well as employees of the executive office of IDGC of Centre.
With the upcoming holiday the spectators were personally congratulated by Chairman of the Coordinating Council of Veterans of JSC «Russian Grids» Yury I. Zhukov and Deputy General Director of IDGC of Centre — Kurskenergo division director Alexander Pilyugin.

The play «Cranes» tells the story of the complicated fate of the generation, who bore the terrible years of war. The action illustrated authentic photographs and videos of the war years, as well as a live performance of songs.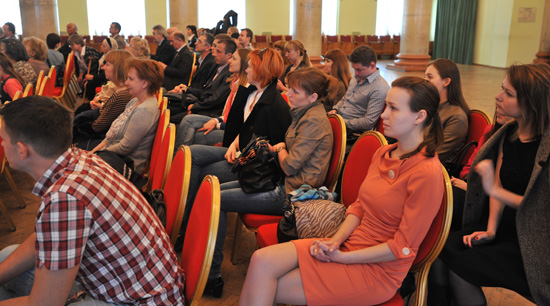 The action «Energy of Victory» was launched on April 22 in the city of Belgorod. Before coming to Moscow, the Kursk «Cranes» had already been presented to the audience in the six branches of the company. The performance of the Kursk power engineers was warmly welcomed in Voronezh, Tambov, Lipetsk, Kostroma and Yaroslavl. Further the action will continue in Orel, Bryansk and Smolensk. The final performance will be held May 15 in the city of Tver.