26 April 2013
Evening of April 25 in some areas of the Central region there was a hurricane with wind gusts of up to 25 m\s, which caused a power outage in the distribution network. The disaster hit the Bryansk, Lipetsk and Smolensk regions. In two branches of IDGC of Centre — Smolenskenrego and Bryanskenergo the high alert operation mode was introduced. Power engineers immediately began to restore the power supply.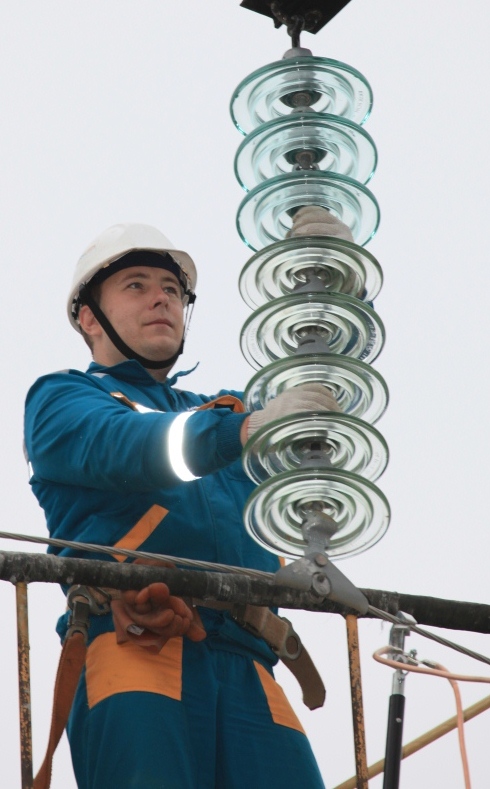 In the Smolensk region the supply of electricity to the homes of the area was restored already two hours after the accident. A particular challenge in Smolensk was created by high accident rate on the roads and resulting traffic jams that impeded the movement of emergency repair crews to the sites of technological failures. Despite this, the Smolensk power engineers quickly powered up the socially significant facilities, bringing redundant power supply sources there.
It took power just 10 minutes for the power engineers of IDGC of Centre to restore power supply in Lipetsk, interrupted with hurricane winds. Protection was engaged at several substations that feed the city centre. Work of operators allowed in the shortest possible time to restore the scheme of power supply. In the Bryansk region all consumers were energized for an hour and by 11-00 p.m. the alert operation mode was removed.
In total the restoration work involved 51 repair crews (127 persons) and 51 vehicles. The Direct Power Hot Line at 8800 50 50 115 was operating around the clock.
At the moment, the power system in the Lipetsk, Bryansk and Smolensk regions is operating steadily, and the regular scheme of power supply is in place. In case of cyclone development and continuation of adverse weather conditions, power engineers of IDGC of Centre will take some preventive measures. The company has in the reserve 886 mobile power sources, and 90 crews of increased mobility of 520 people are always ready. In total, if necessary, the company can attract 1329 first responding and restoration crews of 7916 people, 2045 vehicles, and 147 crews of contractors numbering 904 people.
A special control over the work of power facilities was established, fire safety measures were enhanced, and interaction with the territorial divisions of EMERCOM and executive authorities, MES of Centre of FGC UES, and other territorial power grid organizations was organized.