24 April 2013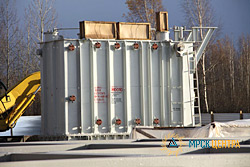 Specialists of the company have begun commissioning the 110/10-10 kV substation «Novoselki» in the Yaroslavl region. Construction work has been completed, equipment installation and reconstruction of the outgoing overhead lines have been performed. Commissioning is scheduled for the second quarter of 2013. The project investment has amounted to about 295 million rubles.
The project implementation to construct the new substation has been performed in the framework of the Agreement with the Government of the Yaroslavl region.
The facility under construction will provide reliable power supply to residents of Frunze district of Yaroslavl, as well as create the necessary reserve capacity and production capacity for residents of the industrial park «Novoselki». In particular, from the SS «Novoselki» electricity will be supplied to a data processing centre of OJSC «VimpelCom», an educational centre for training of pharmacists on the site of YAGPU named after K. D. Ushinsky, pharmaceutical plants of the companies «TEVA» and «Takeda».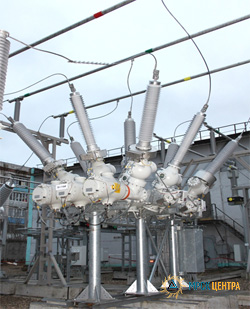 The new substation meets the latest requirements of reliability and quality of electric power distribution. The main equipment of «Novoselki» — two power transformers of 110/10 40 MVA each. Compared to the previous transformer generation this equipment has smaller no-load losses, which increases efficiency. The transformers have internal insulation of high-voltage bushings of a solid type and automatic control of the transformation ratio based on microprocessor control units. The substation also has gas-insulated modern 110 kV modules. Among the innovative solutions that are used in the construction of Yarenergo's facility is the newest online monitoring system. This system allows for continuous control over the transmission of electricity, to prevent failures in equipment and disturbances caused by external factors. The equipment used in the project will allow to make the work of the electric grid facility more reliable and improve the quality of energy to end consumers.