23 April 2013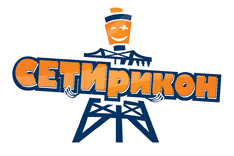 The winners of the comic contest «GRIDSatire 2013», organized by the journal «Electricity. Transmission and Distribution» have been announced.
Engineer of the first category of IDGC of Centre — Smolenskenrego division Alexander Alimov won the first place in the category «GRIDsyllable» on the results of the popular vote, who presented to the jury his poetic work on a professional theme — «Relay protection». In the same category the winner by decision of the contest committee was Head of the long-term development department of IDGC of Centre — Bryanskenergo division Alexander Gribovsky, the author of the short story «The benefits of animal paths». According to the contest committee Leading Expert of customer service at ICT of IDGC of Centre — Lipetskenergo division Irina Akolzina took the second place in this category with the work «Verses about the end of the world». One may learn the works of the contestants and winners on . The contest for the selection of the most interesting, funny and topical humorous stories and sketches from the life of the electric grid complex «GRIDSatire» was organized by the journal «Electricity. Transmission and Distribution» and is held to realize the creative potential of employees of power grid companies, specialized educational institutions, enterprises, electric power equipment manufacturers and others.
The contest committee of «GRIDSatire 2013» included heads of press services, leading experts in the field of communications, information policy, public relations and information of the country's largest power companies, institutional structures, industry and higher educational institutions, etc.