10 April 2013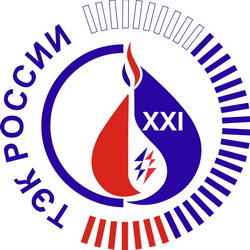 IDGC of Centre took part in the Moscow International Energy Forum «Fuel and Energy Complex of Russia in the XXI century». During the forum, experts of the company made a presentation of the project «Implementation of mobile solutions in the electric grid», and also told participants of the conference on approaches to development and investment, used in IDGC of Centre.
Head of Electric Grid Facilities Management Department of IDGC of Centre Anton Gerasimov in his presentation «Implementation of mobile solutions in the electric grid» said about a change of approaches to maintenance and repair, aimed to improve the efficiency of the production program (repair, maintenance, renovation and replacement of equipment, diagnostics) using mobile solutions.
The main objectives of the functionality of «Mobile Solutions» are: recording of work performance and turnaround time, reducing the time to enter information into the system to determine the technical condition, preparation of inspection checklists, measurement and test reports; provision of the necessary documentation for diagnostics.
Experts of the company will be equipped with mobile devices, which will help to work efficiently without the use of «paper carriers». An application, installed on the mobile device, is integrated with SAP ERP, which is used in the production and business activities of IDGC of Centre. This application will allow to monitor the implementation of maintenance and repair, enter results of measurements, tests and inspections directly at the job site, to take photographic images of defects as well as provide the necessary information at the work performance and confirm the actual execution of work. In addition, it makes it possible to transfer data from the device into the database of automatic evaluation of the technical condition and printing protocols and inspection sheets.
The topic of synchronization of electric grid infrastructure with the development of the region has become a leitmotif of the presentation of «Electric grid complex. Approaches for development and investment».
Experts of the company offered those present their proposals to increase the investment attractiveness, and also identified the main areas of cooperation in investment: investment in the renovation of electrical networks; investment in the grid connection; implementation of value-added services; investing in innovation; investing in the development of territorial infrastructure together with electric grid companies.
Effective land use planning allows to reduce costs for grid connection of consumers to ensure the elimination of power shortage in the major load centers and will allow to solve challenges of the region development in a complex way.
These projects focus on the implementation of the main tasks of power engineers — ensuring the operation of IDGC of Centre as a high-tech company, and also achieving balanced development of energy sector in the regions in the company's service area by increasing the reliability and quality of power supply by retrofitting the electrical networks based on innovative technologies.