26 March 2013
IDGC of Centre — Lipetskenergo division has commissioned its Grid Control Centre (GCC), which has become one of the most advanced high-tech subdivisions of the company.
To date, the relocation of the control point of Operations and Technology Service of the GCC to new premises has been completed; the main redundant channels of communication and telecommunication data transmission over fiber-optic links from eight substations to the control room of the GCC and Lipetsk Transmission Control Centre have been set. After all the work is complete as planned for November 2013, the new scheme will include operational management of other five substations.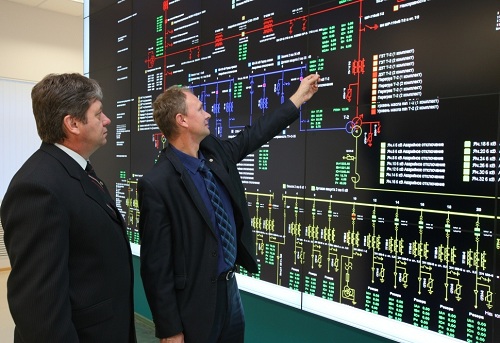 In 2013, in the Lipetsk region the system of operational and technological management will move to the target two level one, with which all the main grid equipment of the branch will be controlled from the new GCC. In total, operators of the GCC of Lipetskenergo will have 199 substations of 35-110 kV.
Currently operators have at their disposal a set of the most advanced software tools. To ensure the control channels of communication and channels of telemetry data transmission modern hardware and software systems are used. Information on the state of the electric grid in real time is displayed in the control panel, which is a video wall of 50 plasma Samsung panels, managed by the system with the controller JUPITER Fusion Catalist 4000. The new system will allow not only to perform detailed video monitoring of Lipetskenergo's power facilities, but also to monitor the deployment of first responding and mobile crews and to record telephone calls of operators. These improvements are designed to optimize the process of operational and technological management of the power grid.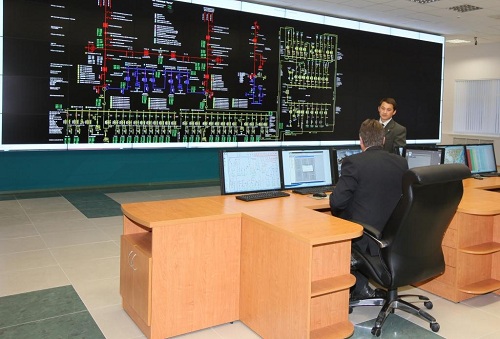 With the commissioning of the new GCC the branch has completed a major portion of the organizational and technical measures for the transition to the target model of operational and technological management, which provides for consolidation of all controlled facilities in a single operating centre. The new model of operational management will significantly increase the efficiency of management of the distribution grid in the region, and thus reduce the time to eliminate process failures and improve the reliability of electricity supply to consumers.