12 March 2013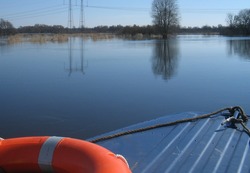 The company has created the Central flood commission, as well as a plan of measures to ensure reliable operation of the electric grid during the flood. In all branches of IDGC of Centre operational flood commission are functioning, plans have been developed to cooperate with local authorities, territorial hydrometeorological services, and subdivisions of the Russian Emergencies Ministry.
In case of emergencies related to spring flooding, 90 high mobility crews are ready having 522 people and 165 vehicles. All in all, the company has 1312 crews on operational duty (7846 people and 1988 vehicles and special machinery). 111 crews of contractors can be brought to restoration efforts.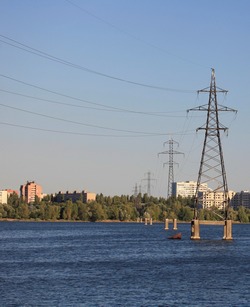 In 2013, Russia's regions, according to the Emergencies Ministry and meteorologists, are expecting great floods. Rapid onset of spring, followed by heavy rains, can cause complicated flooding: high probability of negative impact of high water levels at all critical infrastructure, including power facilities.
IDGC of Centre's specialists are reinforcing foundations of poles of power lines. For each line, which is in range of the flood water, a plan of transfer to the backup power supply scheme has been developed. In substations located within the range of risk drainage structures, drainage systems and pumping units are being made good. The composition and number of an emergency reserve of equipment, materials and fuel has been defined. About 5 thousand power facilities are under special control of power engineers that may be in the area of flooding.
Before the beginning of the flood removal of equipment from flood-prone areas will be carried out. Currently, power engineers of IDGC of Centre are conducting additional performance testing of 854 redundant power supply sources with a total capacity of 22 MW, defining clear and the fastest route of delivery and placement for temporary supply to infrastructure facilities, which may be de-energized due to high water. Fixed and portable pumps, boats, bulldozers, construction machinery have also undergone additional checks, which can be used in the flood period.