11 February 2013
For interoperability with the elimination of emergency situations during the autumn-winter period crews of IDGC of Centre have been equipped with mobile and satellite communications. Each first responding and restoration crew is equipped GSM phones, satellite phones and VHF radio stations that provide full accessibility for communication. All equipment is made in a protective housing to improve the reliability of its operation at low temperatures.
For successful implementation of the project at the first phase a full analysis of the quality zones of coverage with the operating signal of GSM mobile operators and base VHF stations was performed. Then the need for equipment and communications services for first responding and restoration crews was determined.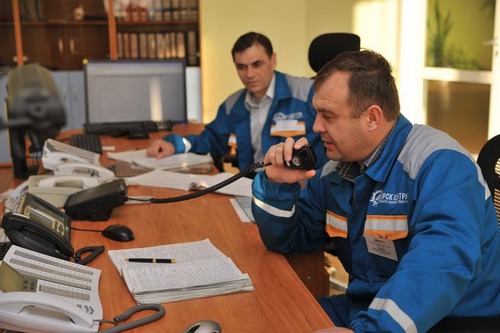 With normal operation of networks of mobile operators crews communicate via user terminals of VHF radio communication. When first responding and restoration crew are out of the coverage area of the network using VHF radio they use GSM telephone communication. With massive interruptions of mobile operators first responding and restoration crews communicate via satellite mobile telephone communications.
Equipping mobile crews with modern communications allows to organize operational interaction between first responding and restoration crews, operators and operations staff during elimination of incidents at power facilities. These solutions enable the operator to move mobile crews quickly from one facility to another, thereby increasing the efficiency of restoration of power supply.