26 November 2012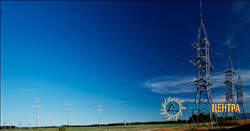 November 22 Russian President Vladimir Putin signed a decree on the incorporation of OJSC "Russian Grids". It aims at improving the efficiency and the development of the electric grid complex of the Russian Federation, the coordination of management activities, containing the growth of tariffs for end electricity consumers.
As a contribution of the Russian Federation 79.55 percent of the federally owned shares of Open Joint Stock Company "Federal Grid Company of Unified Energy System" (FGC UES) will be put in the authorized capital of the new public company as a payment for placed additional shares of OJSC "Russian Grids" due to the increase of its share capital with preservation of participation of the Russian Federation in the authorized capital of FGC UES in the amount of at least one share. As IDGC, Russian Grids will enter the list of strategic enterprises and strategic joint stock companies of the Russian Federation.
To implement the activities of the Decree of the President of Russia a Coordination Committee, headed by Chairman of the Management Board of FGC UES Oleg Budargin, was created in FGC UES.
IDGC of Centre notes that the merger of FGC UES and IDGC Holding and the subsequent integration of the electricity transmission and distribution grid companies of Russia will improve efficiency of operational and production activities of the grid companies, increase the investment attractiveness, and enhance innovation policies.
"In preparation for the autumn-winter operation period we had time to feel all the advantages of association and test the effectiveness of cooperation in the real world, — the company underlines. — Maintenance and investment programs were synchronized, an information exchange about availability and location of emergency supplies, equipment and materials was organized, teamwork of operational headquarters was coordinated, and exercises on elimination of failures were performed. Implementation of these activities will definitely increase the reliability of power supply of our customers, reduce the time of immediate response to emergency situations, will enhance the availability of grids for consumers."