8 November 2012
The first corporate volleyball tournament among employees of IDGC of Centre, which was held in Moscow, was attended by teams of 11 branches of the company and the team of the executive office. The winner of the competition was the team of IDGC of Centre — Bryanskenergo division, the second — from IDGC of Centre — Belgorodenergo division — the third was the team of Kostroma branch. The organizer of the volleyball tournament was the Youth Council with the support of the trade union organization of IDGC of Centre.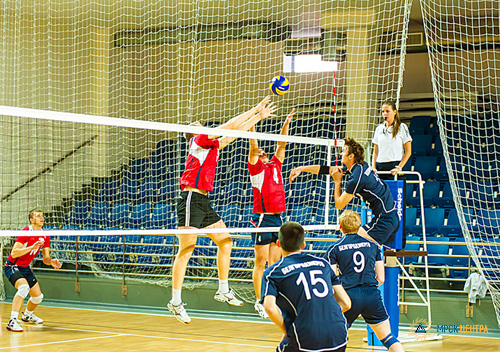 The team of Bryanskenergo in the tournament played six games, winning all the games. In this case, the score of the sets was always the same — 2:0 in favour of the volleyball players of Bryanskenergo.
The victory to the team of Bryanskenergo was brought by Specialist of social relations Maxim Batyuchenko, Specialist of diagnostics service Igor Borovoy, Engineer of electric operation modes service Alexander Spravtsev, Engineer of assets data management Alexey Nazarov, Legal Counsel of legal Office Pavel Zyatikov, Specialist of social relations Alexey Khapaev, Specialist of administration Mikhail Evdokimov and Specialist of social relations Pavel Tsykunov. Please, note that the team captain Maxim Batyuchenko was the best player of the tournament.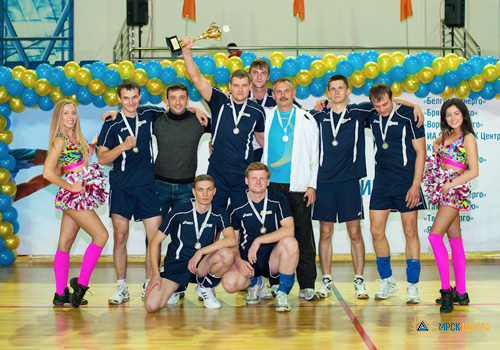 The volleyball team of Bryanskenergo has also proven itself at the regional level: the power engineers have a victory in September at a volleyball tournament "Cup of Partizans" in the city of Bryansk, and in the championship of the region after the first round the team of Bryanskenergo is in the second place.
The volleyball players of Belgorodenergo won "Silver". Although the volleyball team of Belgorod branch of the company has been more than one year, in that composition the athletes were performing for the first time. The team consisted of seven young professionals from various structural units of the branch. With the score 2:0 the Belgorod players won all the sets, except for the games with the athletes from Bryansk. As a result, in a bitter struggle the Belgorod volleyball players lost their rivals from Bryanskenergo and took the second place.
"Bronze" went to the athletes from IDGC of Centre — Kostromaenergo division. Competent game tactics and the balance of power helped the Kostroma volleyball players achieve the third place. The team of Kostromaenergo consisted of representatives of the executive office of the branch, Urban, Buyskiy and Sharyinsky Distribution Zones. The athletes of the branch noted that while playing the IDGC of Centre volleyball tournament the experience of team building during the sports days at the company in Voronezh helped them, where they also took the third place.