30 October 2012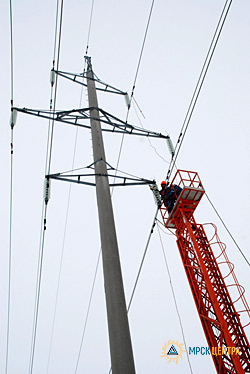 In the night from 30 to 31 October in the Central region heavy rains, gusty winds up to 22 metres per second, and a significant decrease in temperature are expected. According to RosGidroMet, this combination of meteorological conditions can cause a "freezing rain", which in turn can affect the operation of power equipment.
IDGC of Centre has undertaken a number of operational measures and is ready to operate through the natural phenomenon armed at all points.
In all branches a mode of high alert has been introduced. Operational headquarters of IDGC of Centre under the leadership of General Director Dmitry Gudzhoyan are ready to work around the clock.
There are 90 mobile restoration and emergency crews totalling 519 people with increased readiness. They participated in the elimination of consequences of the anomalous "freezing rain", which took place in the Central region in January 2010. Crews of increased mobility — a kind of energy commandos of IDGC of Centre. Today, they are fully equipped with communications, spare sets of winter clothes, and food. Mobile groups of forces and means can quickly move to any region and quickly begin work on the restoration of power supply.
Currently branches of IDGC of Centre have 164 special vehicles. Crew vehicles based on GAZ, ZIL, KAMAZ-43106, Ural-4320 are fully equipped off-highway emergency and repair vehicles. The multi-van car has bays not only for the equipment and tools, but also places (including sleeping) for recreation of a crew, taking meals, and heating and ventilation system are installed.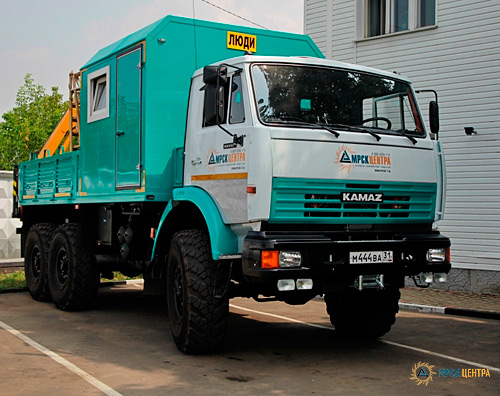 Each Distribution Zone of IDGC of Centre has available redundant power supply sources — 854 generator sets will provide backup electricity supply to consumers at the time of the restoration and emergency operations.
IDGC of Centre has working around the clock free Direct Power Hot Line at 8-800-50-50-115. For the period of high alert the Contact Centre will operate in emergency mode: the number of operators has been increased, including under the project "Operator at home". In the case of massive power interruptions all branches will have temporary information centres (TIC) deployed.