30 October 2012
For the first time IDGC of Centre in 2012 organized a creative contest of supporting the team, which participated in the All-Russian competition of professional skills of crews of insulation and surge protection of IDGC Holding.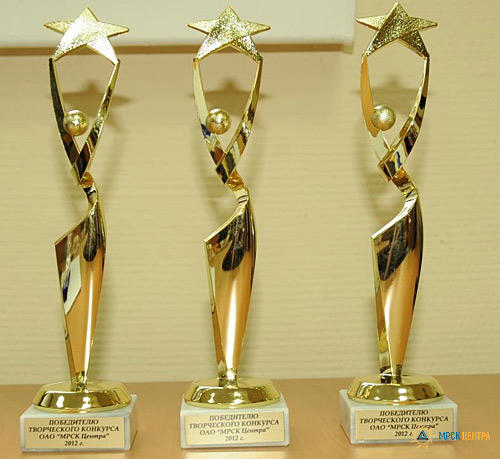 The contest accepted poems, chants, slogans, odes and songs — everything that could support the team of IDGC of Centre in difficult circumstances of the professional skills competitions.
"We were truly amazed at how warmly we were supported by our colleagues from other branches, — underlines Alexander Mekhved, Electrician to test and measure of the southern section of diagnostics service of Belgorodenergo, a team member of IDGC of Centre. — Undoubtedly, the support helped us take the silver in such a complex and intense competition."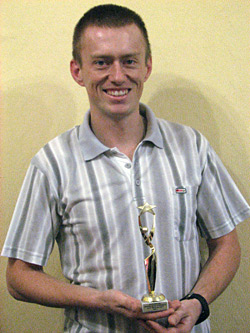 Staff of a creative tandem of two branches was distinguished with a cup of IDGC of Centre. Specialist of social relations section of IDGC of Centre — Bryanskenergo division Pavel Tsykunov together with physiotherapist of medico-psychological centre of department of social relations of IDGC of Centre — Belgorodenergo division Ekaterina Nikonova during the whole course of the events were supporting our team. Being in different cities, they were talking to each other via the Internet — together composed poems and put them under the heading Support your team on the corporate website.
"For better results, we decided to join forces. I started the line, and Pavel continued. We really wanted to see our people to win for certain,"- stressed Ekaterina Nikonova.
Both the employees are active participants in the sports life of the company. Pavel is deeply involved in athletics and is currently the captain of the sports team of Bryanskenergo. Ekaterina — a participant of all sports days of IDGC of Centre. "As athletes, we understand how important it is for the competitors to have attention and participation of colleagues and friends,"- says Pavel Tsykunov.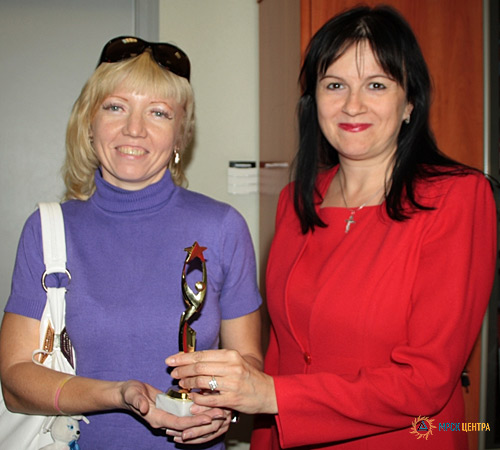 The third winner of the contest was Ekaterina Ryzhkova, Legal Counsel, a member of the Youth Council of IDGC of Centre — Tambovenergo division. Ekaterina is the winner of many corporate creative contests. She is an excellent singer, writes poetry, and presents the branch at the city and regional amateur performance contests.
Please, be reminded that the team of power engineers of IDGC of Centre won the second place at the All-Russian competition of professional skills of crews of insulation and surge protection in electrical distribution grid complex of IDGC Holding, held in Astrakhan. 13 teams from different parts of the country took part in it.