29 October 2012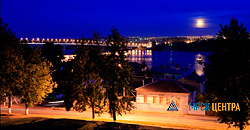 Last weekend of the passing month, 27 and 28 October, the weather presented serious challenges to workers of the electric grid. A powerful cyclone, which passed across the service area of IDGC of Centre, brought rain and snow. The weather was complicated with wind increasing to 20 m/s, sometimes up to 24 m/s. Despite the natural disaster strikes, the grids of IDGC of Centre sustained — no massive power outages were observed. Single technological disturbances in the distribution network of 0.4 — 10 kV were eliminated by power engineers quickly for two hours.
From Thursday, October 25, the company was put on high alert, from October 26, in connection with further adverse weather reporting, IDGC of Centre introduced a special operation mode.
Staff of responsible managers and specialists of IDGC of Centre was on duty around the clock, emergency repair crews and special vehicles were on the route in all Distribution Zones of the company's branches.