24 October 2012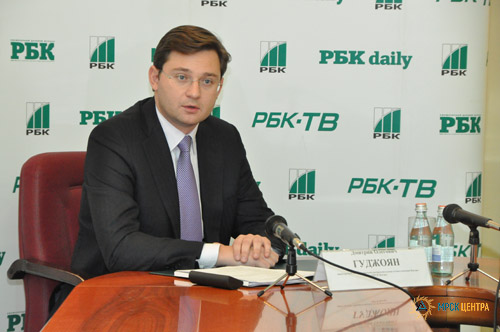 October 24, 2012 at RBC media holding a press conference of General Director of IDGC of Centre Dmitry Gudzhoyan was held that was devoted to the topic of the company's readiness for the autumn-winter operation period.
At the meeting with journalists Dmitry Gudzhoyan noted that this year's preparation for the autumn-winter period had a number of key points. It passed more rapidly both in scope and time. IDGC of Centre had already received its Certificate of Readiness on October 15, a month earlier than usual. For the first time the preparation was conducted in close cooperation with structures of FGC UES — joint exercises were held, the work of operational headquarters was synchronized, coordination of actions of structural units of IDGC of Centre and FGC was set in the regions. "We have already experienced the effectiveness of this interaction, — told reporters Dmitry Gudzhoyan. — Recently, when due to severe weather conditions the power supply in the Smolensk region was interrupted, namely the joint actions of specialists of IDGC of Centre and FGC allowed to reduce the time to recover from disaster."
General Director of IDGC of Centre also drew the attention of the press conference that the cost of this year's repair program doubled against the previous year's level. Dmitry Gudzhoyan noted that in all branches of IDGC of Centre the work was done to clear and expand ROWs, in total 14.6 thousand hectares were cleared.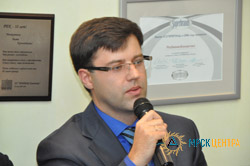 IDGC of Centre refers to the task to improve the reliability of the electric grid complex, which was put by Russian President and Chairman of the Management Board of FGC, with maximum responsibility, underlined Dmitry Gudzhoyan, it is fully evident and manifests itself in the run-up to the autumn-winter period, in the daily work of the 30-thousandth team of IDGC of Centre.
During the press conference, General Director of IDGC of Centre Dmitry Gudzhoyan answered questions from journalists and the online community.
Shorthand notes of the press conference and the video version can be read and viewed on RBC web-site.