22 October 2012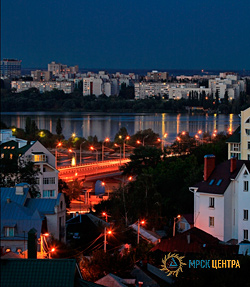 Representatives of IDGC of Centre took part in a meeting to increase the capacity of CHP-1 of branch of JSC "Quadra" - "Voronezh regional generation".
The main topic was the development of the scheme of combined cycle power plant (CCPP) -223 MW CHP-1 to increase its capacity by 223 MW. All options to provide power generation schemes of the reconstructed CHP-1 will be considered during the project work, and the most reliable and efficient option will be adopted to be implemented by a joint decision of all the participants of the grid connection.
Voronezh CHP-1 supplies heat to the inhabitants of Left Bank and Leninsky districts, as well as more than a thousand companies, including major Voronezh plants - "Tyre Works", "Sintezkauchuk" and "Rudgormash".
As a result of the meeting it was also agreed to use direct operators' channels of communication from JSC "Quadra" to send information to operators of Voronezhenergo for process control.
Please, note, previously in 2011, Voronezh power engineers implemented grid connection of Voronezh CHP-2 of branch of JSC "Quadra" - "Voronezh regional generation" (former TGC-4) with a capacity of 115 MW.