15 September 2012
Team of power engineers of IDGC of Centre won the second place at the All-Russian competitions of professional skills of crews of services of insulation and surge protection of electrical equipment in the distribution grid complex of IDGC Holding, held in Astrakhan. 13 teams from different parts of the country took part in them.
The power engineers of IDGC of Centre went through all six competitive levels in a steady way, showing a high level of excellence, teamwork and team spirit. The power engineers of Centre of Russia confirmed their high class in practice. The second phase to free the victim from the electric shock and provide with the first aid the team of IDGC of Centre passed for 5 minutes 31 seconds, having saved nearly half the standard time. As a result — 196 points out of 200 possible and 15 incentive points.
Preventive tests of a separately installed 110 kV sealed paper-oil insulated transformer bushing (Stage 3) the team of IDGC of Centre also performed flawlessly, showing one of the best results of all the teams at this stage — 196 points.
Stage # 4 provided for performance of preventive tests of an auxiliary transformer and assessment of its condition. The members of the team of IDGC of Centre showed strong interaction and completed the stage with the result of 193 points, receiving 10 additional incentive points for the saved time. For 75 minutes of the designated by the rules 90 the team passed the fifth stage — fault location in a 10 kV paper insulated cable line. The result — 200 points. And finally, the sixth stage brought 200 points into the treasury of the team of IDGC of Centre.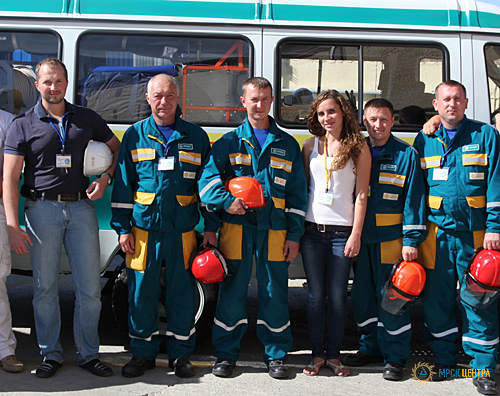 In the end — the second place with a total score of 1154. 23 points separated the team from the first place.
"The thorough training of the team allowed to achieve such a result. We started not in a very confident way, but then we organized ourselves properly and passed the remaining steps, as they say in one breath. Sorry, we fell short of first place, but let us hope that in the future we will be also to conquer this top as well", — commented the result the team leader, Chief Engineer of IDGC of Centre — Belgorodenergo division Denis Yagodka.