14 September 2012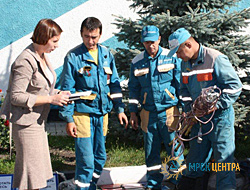 IDGC of Centre — Belgorodenergo division together with the Department of the Russian Ministry of Emergency Situations of the Belgorod region, a subsidiary of SO UES — Belgorod TCC, a subsidiary of FGC UES Black Earth MES and subsidiary of JSC "Quadra" — "Belgorod regional generation" and executive agencies took part in the general system command and staff exercises to work out interaction in emergency situations involving the threat of a power failure at low temperatures.
Specialists of the Grid Control Centre, operational and technological groups of conditionally affected districts of electrical networks and first responding mobile crews of the branch worked out emergency response actions. For the first time the mobile crews, the decision on the formation of which was made after the "freezing rain" in the Moscow region in winter 2010-2011, took part in the training.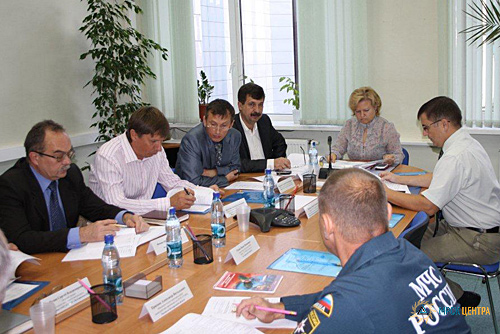 The command staff exercises began with an incident: "Today, December 12, 2012. In the Belgorod region there is a hurricane with snow and a sharp decrease in the temperature down to −25◦C. Due to conventional damage to a power line there is a power interruption in 12 districts of the region — more than 70 000 inhabitants without electricity". All the information about the nature of the conditional emergency, the measures taken and the tentative resolution time the operators on duty immediately reported to the operations headquarters, who led the entire reconstruction work.
By the order of the head of the operational headquarters mobile crews of the Belgorod Distribution Zone and services of power lines of high-voltage networks Office were raised, equipped and sent to the area of ​​the probable emergency. On the site of the repair and production base of the Belgorod Distribution Zone the readiness of mobile units was checked. Then the crews went to the field to perform restoration operations.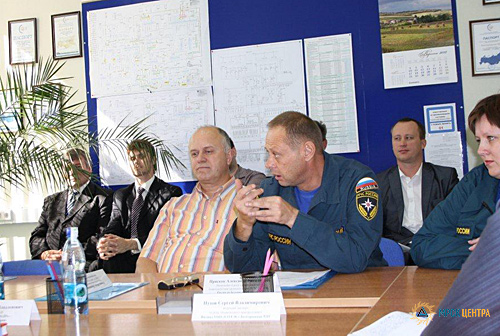 Following the results of the actions of the training specialists of IDGC of Centre — Belgorodenergo division got a good evaluation: the power engineers confirmed their readiness to respond rapidly and literate elimination of possible emergencies in the autumn-winter period.
"The exercises once again demonstrated the interaction parallel between operators' services, distribution zones, district offices of EMERCOM — underlined the head of the territorial interaction of emergency management systems of EMERCOM of Russia in the Belgorod region Alexander Priskok. — The situation was constantly monitored for compliance with regulations. I can say that the training was successful."