13 September 2012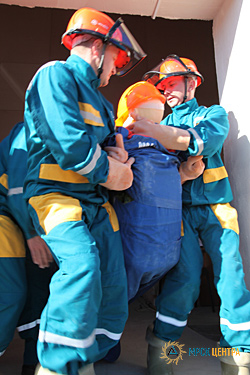 IDGC of Centre team continues to struggle for victory in the All-Russian competitions of professional skills of crews of services of insulation and surge protection of electrical equipment in the distribution grid complex of IDGC Holding. The second phase brought the team 211 points.
For the reserved under the rules for the competition 10 minutes the team had to free the victim with electric shock when performing work at a 10 kV cable, to transport him to a safe place and execute a complex resuscitation. Most participants believe that this stage is the most spectacular, but at the same time one of the most difficult. The crew of IDGC of Centre passed the stage for 5 minutes 31 seconds, having saved nearly half the standard time. As a result — 196 points out of 200 possible and 15 incentive points.
"This result allows the team to continue to fight for a high place in the competition. We will work and prepare for the next steps", — commented the performance Head of the team, Chief Engineer of IDGC of Centre — Belgorodenergo division Denis Yagodka.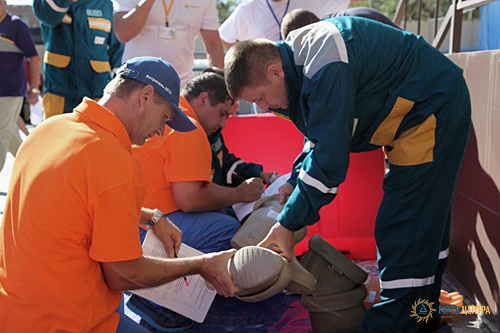 In addition to the team championship, power engineers compete in the individual competition of the contest "Best in Profession" in the nomination "Best Electrician", which the members of the team of IDGC of Centre are also taking part in. Please, be reminded that at the interregional preliminaries of the Russian contest "Best in Profession" was Electrician for testing and measurement of IDGC of Centre — Belgorodenergo division Alexander Mekhved, who is now performing in the team of IDGC of Centre.