4 September 2012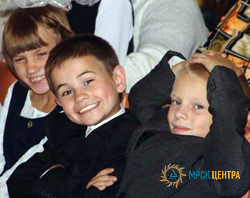 On the eve of the new academic year, and in preparation for the autumn-winter period IDGC of Centre has completed a number of complex measures to improve the reliability of power supply of educational institutions of the Central Region of Russia.
The company for several years has been implementing a program for the safe installation of insulated wire SIW on power lines feeding children's facilities. Its use eliminates the risk of electric shock during accidental contact to electrical equipment, and it provides high reliability and uninterruptible power supply.
In the Orel region SIW was pulled in 53 schools in 24 districts of the region. More than 1 million 250 thousand rubles were spent on that. On the eve of the Day of Knowledge professionals of Orelenergo also reconstructed and took for service an ownerless power line and a substation, located in the sponsored Znamenskaya boarding school, installed elements of street lighting, and insulated the building wiring. Until the end of the year the reconstruction using SIW will be performed in schools of Orlovsky, Soskovsky and Khotynetsky districts.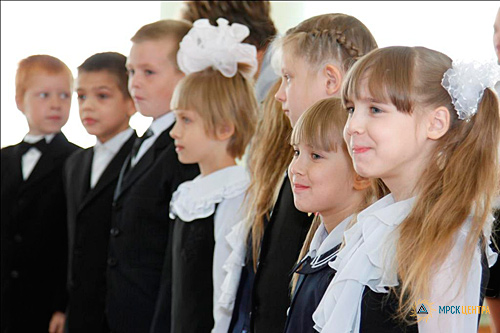 Grid connection of educational institutions for IDGC of Centre is a priority, and their connection to the network is performed as soon as possible. This is one of the areas of collaboration with the district and regional administrations in preparation electric grid facilities and social infrastructure for the winter peak loads.
On the eve of the new academic year employees of IDGC of Centre — Belgorodenergo division connected six new regional schools to the networks. For this the power engineers constructed and reconstructed over 14 km of overhead lines of 0.4-10 kV, installed three package transformer substations. All work was done with the use of modern electrical equipment, providing a high level of electrical safety: power lines were constructed and laid with SIW and XLPE cable. Transformer substations of kiosk type were installed near schools that protect against unauthorized access and safeguard children from electric shock.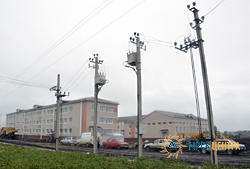 In the Yaroslavl region employees of Rybinsk DEN connected to the grid the Centre for children and young people in the settlement of Sandy. To connect the power engineers made a tap from an existing 0.4 kV line, additionally installed 110 metres of SIW. Within the grid connection contract Yarenergo provided the educational institution the customer contract demand of 15 kW. Grid connection of a primary school in the settlement of Glebovo will soon be implemented. To ensure the school has the customer contract demand the power engineers will replace 250 metres of wire.