8 August 2012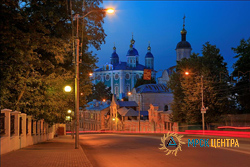 Storm front, which in the evening of 7 August passed through the Smolensk and Tver regions, caused a power failure in some areas. The storm accompanied by heavy rain and squally wind gusts up to 23 m/s.
Power engineers of IDGC of Centre immediately began to restore the interrupted power supply by the weather. The work was being done around the clock and by the morning on August 8 the normal power supply circuit of the main grid was restored and now the networks in sparsely populated remote areas of Tver and Smolensk regions are being restored. Socially important facilities have been connected.
Additional crews of DENs have been involved to perform the work, which were not affected by the weather. In total 74 crews and 37 units of special equipment are working on the power lines.
In IDGC of Centre there is the round the clock Direct Power Hot Line in operation at 8800 50 50 115, by calling which you can obtain information on the restoration and approximate time to complete.
The works is being performed in a continuous mode, and will continue until full electricity supply restoration of all consumers.