3 August 2012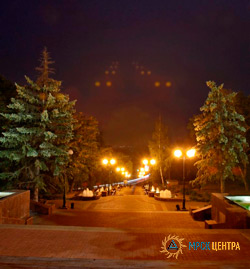 In the address of General Director of IDGC of Centre Dmitry Gudzhoyan letters of thanks were received from heads of district administrations. They thank IDGC of Centre for reliable electricity supply.
"I would like to note that our cooperation helps address emerging issues in the face of strong socio-economic development of Manturovsky district — mentions the letter of Head of the district Vasily Denisov. — Working for the future, the company provides a quick review of the issues of grid connection of new applicants, renders services to the public professionally for installation of electricity meters, taking into account the needs of each individual applying for assistance".
Currently Manturovsky district has 65 villages, and is one of the largest districts of the Kursk region. A section of the South-Eastern Railway and two highways of federal importance pass through the district, many agricultural and processing enterprises are located there. Trouble-free operation of organizations and institutions, not only of the district but also of the surrounding areas largely depends on the reliability of networks of Kurskenergo.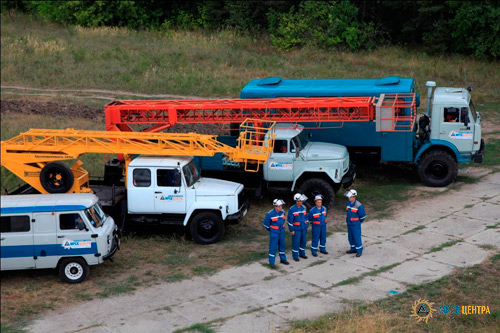 This year, IDGC of Centre has constructed an overhead line of 10 kV for grid connection of two major processing plants "Global Eco". All work has been performed with the use of self-supporting insulated wire. As part of improving the reliability of power supply of infrastructure energy facilities a reserve line of 10 kV has been constructed, which is over 1200 m.
In the name of Dmitry Gudzhoyan a letter of thanks was also received from Heads of the Lipetsk region. In June 2012 the region experienced powerful hurricane wind with its force up to 30 m/s. The wind was accompanied with heavy rains, thunderstorms, which led to the wire whipping and open circuits of overhead power lines. Power engineers of IDGC of Centre managed to restore electricity supply as soon as possible. Operational actions of personnel of Lipetskenergo were highly appreciated immediately by 18 heads of municipalities and managers of infrastructure enterprises.
"The activities of specialists in the restoration of power supply was yet another confirmation of the high responsibility and professionalism of power engineers of IDGC of Centre, supporting continuous service to ensure reliable energy supply", — stresses in his letter Anatoly Kopylov, Head of Lebedyansky district of the Lipetsk region.