25 July 2012
By the third day of the professional skills competitions of IDGC of Centre the teams have gone through three stages, and some have already completed the fifth.
Please, be reminded that the competitions suggest the passage of six stages, which include knowledge of the applicable rules, regulations and norms, helping the victim with electric shock while a cable testing, preventive testing of a transformer input and a transformer, a cable line fault location, measuring the resistance of a grounding device at a 110 kV substation and checking the resistance of the loop "phase-zero" in the 0.4 kV network.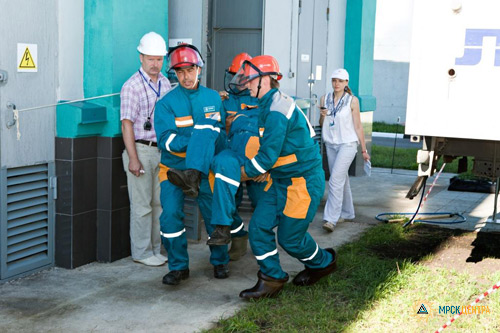 Commenting on the event, chief judge Oleg Rochagov stressed: "Today is the penultimate day of the competition and making conclusions and even more predictions is early. The teams have every opportunity to perform and to change drastically the situation in the tournament scoreboard. Team members are showing very good results, which speak about high training of the crews".
For the first time a creative contest has been included in the competition program. The branches prepared a video and picture presentations of their teams. In it, they reflect best practices, equipment and materials that crews use in their daily professional activities. The panel of judges will also evaluate the creative contest.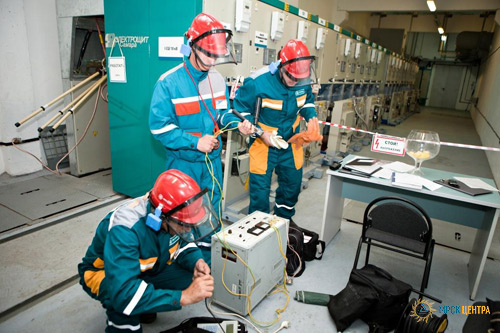 "Thanks to such business cards, which we can see from the first day of the competition, a general idea of ​​a team is formed. It is important that from the presentations one can also learn valuable professional information that is useful in further work", — stressed Yury Gordeev, a member of the team of Bryanskenergo, Electrician for testing and measurement of Klintsovsky site of the diagnostics service.
"I would like to wish the teams not only show good results, but also learn from each other innovative methods of work, to look at what instruments, tools and devices used by other teams. Then all innovations can be disseminated by team members in their subdivisions" — said Oleg Rochagov.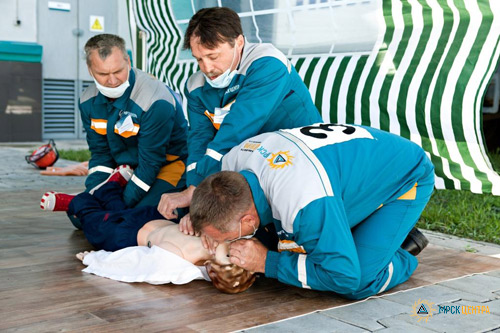 Wishes from colleagues are also strong support for the teams, which are placed on the corporate website of IDGC of Centre, and also duplicated on the information stand of the training centre. The most creative fans send to Lipetsk entire poetic support odes.
"This support is very important to us, — says Vitaly Komarov, a representative of the team of Kostromaenergo, Electrician for testing and measurement of Sharinsky site of the diagnostics service. — All this contributes to the professional team unity and focus on achieving good results. Thank you all!"
Participation in the competition, of course, requires special efforts. Therefore, a rehabilitation room is provided for power engineers at the site. A physiotherapeutic room is in operation, at which all participants and guests can enjoy oxygen cocktails. Doctors are watching the physical condition of the participants.