23 April 2012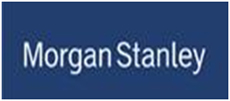 In London, at the annual conference of the investment bank Morgan Stanley the management of IDGC of Centre met with representatives of foreign investment funds and private investors. The conference was also attended by large Russian companies from various sectors of the economy: Gazprom, TMK, Novatek, HMS Group and others.
At the meetings, the management of IDGC of Centre commented on the results of the Company for 2011 under IFRS, the expected results on tariff decisions and long-term parameters of RAB-regulation by the Company's management that are currently in the approval of the regulator — the Federal Tariff Service of Russia.
The investors paid great interest to the results of the 2011 investment program and outlooks for 2012-2017, the initiatives of the management to reduce controllable operating expenses. Deputy General Director for Economics and Finance of IDGC of Centre, Konstantin Orlov, noted that following the results of 2011 the effect of the cost management program implementation amounted to more than 2 billion rubles. This result has been achieved through the program of long-term development of the electricity metering system, reducing electric energy losses, optimizing the personnel costs and decreasing administrative costs.
Managers of IDGC of Centre also responded to questions regarding the dividend policy, innovative projects under implementation and scheduled activities aimed at improving the investment attractiveness of the Company, and plans to attract credit resources in 2012 to implement the investment program of IDGC of Centre.
Management of the Company regularly participates in conferences of Russian and international investment banks and companies. To learn more about the schedule of IR activities of IDGC of Centre for 2012, please, visit the corporate website at: http://www.mrsk-1.ru/ru/investors/calendar/ir-calendar/
The presentation of IDGC of Centre, presented at the meetings with investors, can be found at: http://www.mrsk-1.ru/ru/investors/presentations/