3 February 2012
IDGC of Centre will ensure reliable power supply of the zone of the World Cup ski races for the International Ski Federation (FIS), which will take place in the sports center "Demino" in Rybinsk, Yaroslavl region, from 4 to 5 February.
Power engineers of the Company ensure uninterrupted power supply to the entire sports complex and surrounding areas. In the case of a possible occurrence of abnormal situations IDGC of Centre — Yarenergo division worked out a scheme of cooperation with law enforcement agencies and the Ministry of Emergency Situations, held briefings to its staff and checked communications equipment.
During the sports events power engineers of IDGC of Centre increase their control over the operation of electric grid equipment, implement a special mode of operation for personnel on duty, conduct preliminary engineering inspections of electrical networks and supply centers which supply power to the zone of the Cup.
Last year, the reliability of power supply of the sports center "Demino" was increased significantly due to the reconstruction of the 35 kV high-voltage line "Shashkovo-Left bank", which feeds the skiing center. Using the existing line a double circuit transmission line was constructed, poles and insulators were replaced. To increase the capacity of the line the wire with a larger cross-section was installed.
"Every year world-class skiers, a lot of distinguished guests and sports enthusiasts come to competitions in 'Demino'. Their stay on the Yaroslavl land should be as comfortable as possible. For their part, power engineers of IDGC of Centre do everything necessary", — noted Deputy General Director of IDGC of Centre — Yarenergo division director Igor Solonikov.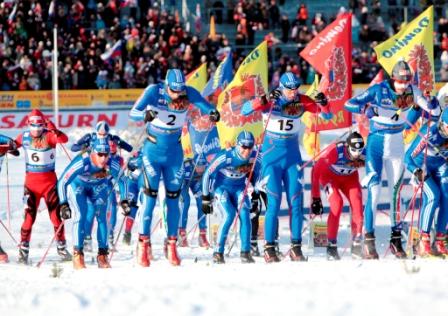 photo from the official site of the sports center "Demino"