12 January 2012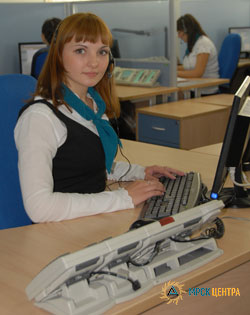 During the high responsibility operation mode, set for the New Year's holidays, in order to fully inform consumers in the Districts of Electrical Networks (DEN) of the branches of IDGC of Centre 280 temporary information centers were set up.
During the autumn-winter peak loads, especially when multiple outages caused by adverse weather conditions occur, employees of the Temporary Information Centers around the clock will accept incoming telephone calls of citizens, to inform them, as well as heads of municipalities on the progress of elimination of technological failures and estimated time of supply restoration. In addition, the operator of the Temporary Information Center would forward information about an outage and emergency situation from the consumer to an operator in DENs.
"During emergencies, information transparency of the Company is critical — said Deputy General Director for Technical Issues — Chief Engineer of IDGC of Centre Sergey Shumakher. — Interaction with the public, promptly informing consumers about the actual timing of the restoration of power supply can significantly reduce social tensions".
For full operation of the Temporary Information Centers jobs were created in the DENs for Temporary Information Centers' operators with access to the single corporate asset management system based on SAP. Telephone conversation skills with clients in emergency situations the staff of the Temporary Information Centers worked out in the course of their training.
For quality customer service additional phone lines will be set up.
"The organization of the Temporary Information Centers is a part of the integrated customer service of IDGC of Centre, — says Head of customer relationship management Office of IDGC of Centre Olga Lezhneva. — The Company seeks to provide maximum comfort to our customers. During technological failures the creation of an additional channel of communication between the Company and the public, which will provide timely accurate information, becomes extremely necessary".
Please, be reminded that IDGC of Centre has also the around the clock Direct Power Hot Line at: 8-800-50-50-115. Calling on the phone, customers will get free expert advice by specialists of the Company.