21 November 2011
In the Tambov region a ceremonial opening of Inzhavinskoy poultry plant was held, for the operation of which IDGC of Centre has established a separate electrical network infrastructure. The volume of investments in the power supply of the facility was about half a billion rubles.
The event was attended by Governor of the Tambov region, Oleg Betin, General Director of IDGC of Centre Dmitry Gudzhoyan, IDGC of Centre -Tambovenergo division director Vladimir Syschikov, the representatives of contractors and the media, as well as employees of the poultry plant.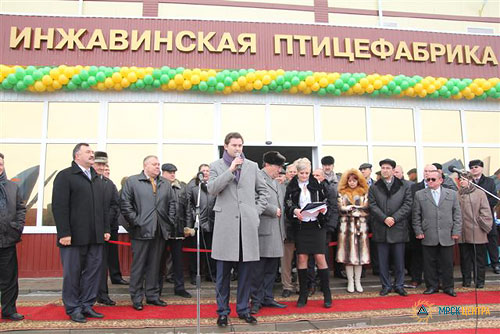 Oleg Betin addressed the guests and residents of the Tambov region, saying: "We are putting into operation the Inzhavinskuyu poultry plant — a large modern complex built in the shortest possible time and which provides more than two thousand jobs. Builders and engineers were united with one objective — to commission a modern facility for the region' infrastructure development".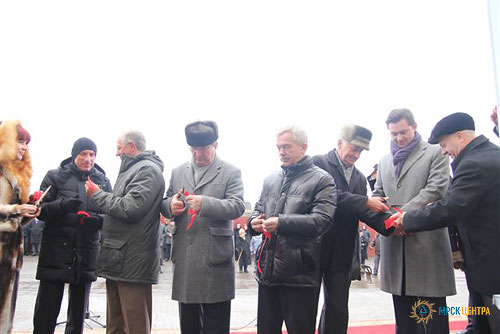 Power engineers of IDGC of Centre constructed a new 110/10 kV substation "PTF", reconstructed the substations 110/35/10 kV "Inzhavinskaya" and 35/10 kV "Nikitinskaya", installed overhead and cable lines 10, 35 and 110 kV, installed and put 29 packaged transformer substations 10/0,4 kV with remote control into operation. All the activities were carried out as part of the Tambov region's project "Construction of a poultry complex in the industrial community Inzhavino" that was included in the investment program of Tambovenergo for 2011.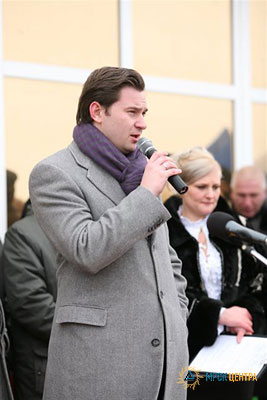 Governor of the Tambov region praised the created grid infrastructure that ensures a reliable power supply of the poultry complex. At the opening ceremony of the poultry plant, he handed Dmitry Gudzhoyan a badge for labor achievements.
"Dear friends! I want to congratulate you all on this wonderful holiday of the whole staff of IDGC Holding that is more than 200 thousand people, who provide a reliable power supply in 69 regions of our country. Inzhavinskaya poultry plant is one of the biggest sites in 2011 to meet the needs of the region's economy. It was built in a record time with maximum efficiency. During the work one substation was commissioned and two were renovated and a large length of power lines was constructed. This grid infrastructure is designed not only for the needs of the poultry plant, but will continue to develop the economy of the Tambov region", — said General Director of IDGC of Centre Dmitry Gudzhoyan.