7 November 2011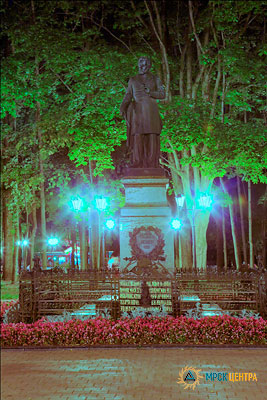 In 2013 the city of Smolensk will celebrate the 1150th anniversary of its foundation. Embodying a rich history and spiritual heritage, Smolensk has long been a symbol of ancient Russia. Commemorative events have become notable cultural and historical events in Russia and abroad.
In accordance with the Decree of Russian President Dmitry Medvedev a long-term target program "Preparing for the celebration of the 1150th anniversary of the city of Smolensk" for 2010-2013 has been developed. Special contribution to the execution of the program is given by power engineers of Interregional Distribution Grid Company of Center.
In preparation for the 1150th anniversary IDGC of Centre has made the list of 18 socially important power facilities that need to be upgraded. In connection with special significance the reconstruction is being performed in accordance with a tight schedule. Thus, in the historic part of Smolensk a new substation (DS-7) is being built, which supplies electricity to the building of the Smolensk State University, Administration of the Smolensk region and the city of Smolensk. The equipment of the old substation, built back in 1946, is both morally and technically outdated and a comprehensive retrofit is needed. The cost of the reconstruction would amount to more than 19 million rubles. Within the program for 2011 10-0,4 kV power lines of the city of Smolensk will be reconstructed with the use of self-supporting insulated wires for the total amount of 183 million rubles (excluding VAT), and 5.5 km of 35 kV overhead line Red-Kryukovo, Merlino-Kryukovo at the 2- circuit section of the line.
In addition, IDGC of Centre has implemented a number of technological connections of cultural and historical social facilities. In September this year a building for the regional government health care "Smolensky Skin and Venereal Clinic" has been commissioned. Power engineers installed there a modular package transformer substation (MPTS), which has several design advantages (the capability to use any type of transformer, simple design) and allows reducing time of construction works. It should be noted that MPTS is notable for its modern design and external finish, blends harmoniously into the urban landscape. In accordance with the preparations for the celebration, IDGC of Centre has provided power supply to a fitness center, which includes a game court with stands for 2774 seats, an ice arena and a swimming pool. By the end of the year it is planned to connect the State Archives of the Smolensk region with 1.5 million items in storage, and in 2012 — the Puppet Theater named after D.N. Svetilnikov and Smolensk Zoo.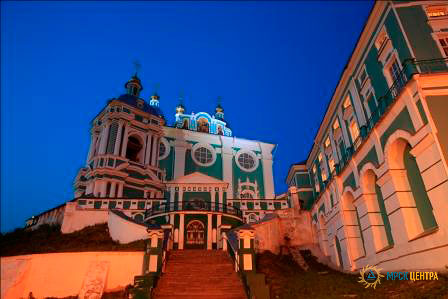 IDGC of Centre also performs decorative lighting of the historical city center. In the near future mini-spotlights will be installed to illuminate 63 urban sites: office buildings, monuments of history and culture. Further maintenance of the illumination system will be provided by IDGC of Centre — Smolenskenergo division.