31 October 2011
Representatives of IDGC of Centre took part in the annual "Process Forum — 2011" held in Moscow. The forum, held by the International Company Software AG, was devoted to the management of business — processes. It brought together representatives of many Russian and foreign companies, business leaders and IT. At the forum IDGC of Centre was awarded with "Business Process Excellence Award 2011" in the nomination "Process and business intelligence."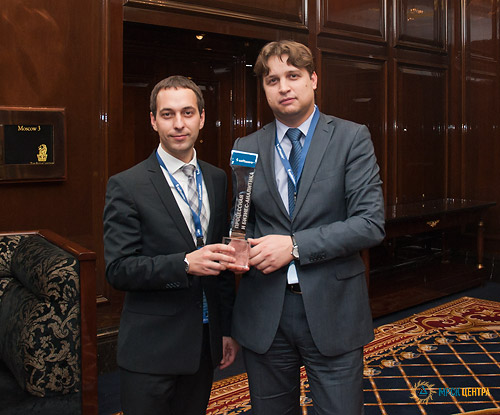 The main theme of discussions of "Process Forum — 2011" was the methods how to improve business processes and process — oriented transformation of enterprise IT platforms. At the conference, IDGC of Centre has demonstrated its achievements in business process controlling. Head of Integrated Management Systems Office Pavel Madyuskin and senior specialist Sergey Titov presented the practical experience of the implementation of the business process controlling system using ARIS PPM with the example of technological connection.
The presented controlling project allows you to track real-time performance of the business process of technological connection (TC) — from an application to signing completion certificates. It continuously improves the transparency of all parties' activities involved in the TC process and allows you to quickly make management decisions and perform benchmarking of business processes.
The project in IDGC of Centre was launched in 2010. Currently the Company has created a unified system for monitoring and analyzing the TC process at the executive office and divisions' level of the Company.
"Implementation of the technological connection process controlling has allowed to create a powerful analytical tool for studying the process in terms of the financial, temporal and quantitative indicators in real time, — notes Pavel Madyuskin. — The project aims to improve the quality of services and acts in the interests of our clients."