17.03.2015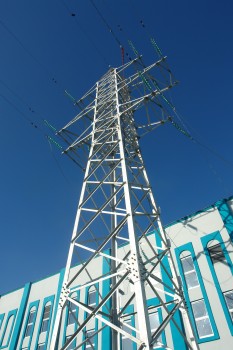 IDGC of Centre - Lipetskenergo division division implements an annual set of preventive measures to prepare for operation of power facilities during the period of spring floods.
According to preliminary estimates of General Directorate of EMERCOM of Russia in the Lipetsk region early flooding is expected in the region. According to the Lipetsk Department for Hydrometeorology and Environmental Monitoring the flooding should fit into the norm.
In order to ensure smooth and reliable operation of power grid facilities Lipetskenergo created the Central Flood Commission for preparation and the flood period in 2015, headed by First Deputy Director-Chief Engineer Alexander Kornilov.
As part of the planned technical and organizational measures for the preparation and operation through the flood all subdivisions of the branch have constant monitoring of power grid facilities located in areas of possible flooding. Particular attention is given to power lines and substations providing electricity to socially significant facilities. Drainage systems and drainage ditches are tested and made ready to pass melt surface and ground water. During emergency drills schemes to eliminate possible damage are practiced. Available vehicles and machinery, communications equipment, necessary equipment and materials for first responding and restoration operations have been prepared. In case of emergencies and electricity outages each Distribution Zone is provided with back-up power supply sources.
In order to inform about the threat of emergencies and the coordination of their elimination interaction is provided with territorial bodies of Roshydromet, the EMERCOM departments, and local authorities.
"After the flood inspections of buildings, structures, equipment, substations and overhead lines exposed to floods will be carried out. If necessary, this work will involve airplanes. Together, these activities will allow to minimize the threat to the security of energy supply to consumers during the upcoming flood," stressed Alexander Kornilov.