17.03.2015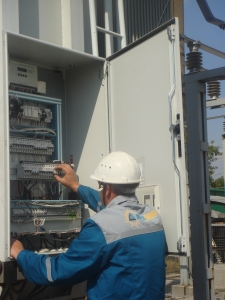 Some days ago in all industrial subdivisions of IDGC of Centre - Tverenergo division the Safety Day was held, which was attended by more than 2,000 employees, including the branch managers, specialists of the occupational safety and production control, heads and specialists of services of the technical unit. The purpose of the event was to prevent occupational injuries, improve the culture of occupational safety and health of employees.
In all 36 Distribution Zones of Tverenergo there were commissions on verification of employees' performance of the occupational safety regulations, as well as the identification and elimination of violations, which could lead to traumatic situations, or damage to equipment and represent a threat to human life.
Particular attention was paid to checking the HR documentation (briefings, knowledge testing, training, special drills) and their performance in terms established by the "Rules of work with the staff in the organizations of the Russian power industry". Control over plant documentation, as well as the availability and accuracy of changes in job descriptions and safety instructions was secured.
With staff of departments of Tverenergo theoretical questions on the basic requirements of occupational safety were elaborated, training exercises were performed to test the skills of the core activity and technical measures in the preparation of the workplace.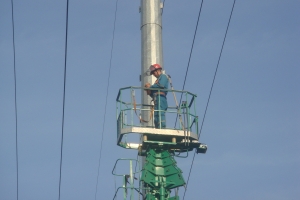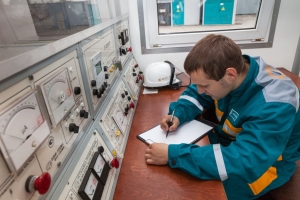 In the framework of the Safety Day staffing of operational and maintenance crews with protective equipment, tools and clothing, their status, the procedure for storage and transportation were checked. In all Distribution Zones in training centres organizational and technical arrangements for safe work with analysis of violations were worked out, demonstration work clearances were conducted.
According to Head of the Office of Occupational Safety and Production Control Oleg Golubev, holding the Safety Day in the branch offices is a traditional event in the execution of the "Program to reduce the risks of injury of IDGC of Centre. Work of power engineers involves risks, so it is important to ensure the safety of their own labour. For example, in the branch in 2015 it is planned to spend about 160 thousand rubles to equip safety rooms, traffic safety offices, classrooms with technical means, regulatory documents, training aids and simulation devices (software simulators, models, visual aids, posters, videos)."