13.02.2015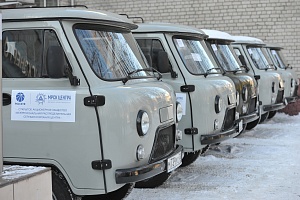 IDGC of Centre - Bryanskenergo division has added its fleet of motor vehicles. The power engineers have received 80 crew vehicles at their disposal: UAZ, "Farmer", "Combi", etc. The new vehicles have high performance, in particular - economical fuel consumption, as well as high cross-country features. This will allow to reduce the time of delivery of personnel of Distribution Zones to places of work, regardless of the complexity of the road and the landscape, and as a result will further enhance the efficiency of liquidation of process violations.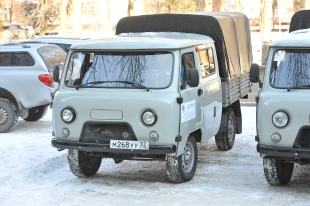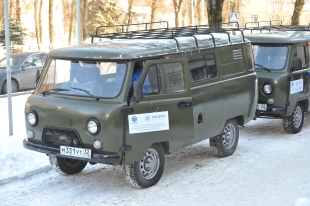 Deputy General Director of IDGC of Centre - Bryanskenergo division director Roman Stefanov, handing keys from the new vehicles in a solemn ceremony to chiefs of Distribution Zones, said that such a large renewal of the fleet of the branch, 15 per cent in 2015, will undoubtedly enhance the efficiency of the working process. "I am confident the new cars will benefit not only us, power engineers, but also residents of the region, who we work for," he stressed.
The chiefs of Distribution Zones thanked the management of the branch for the attention to their needs and promised that the performance with the renewed fleet of vehicles would undoubtedly increase.