13.02.2015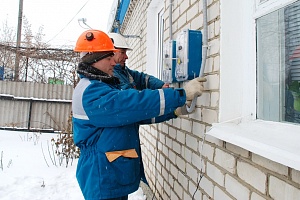 IDGC of Centre - Kurskenergo division summed up the delivery of value-added services for 2014. During this period more than six thousand contracts for the provision of VAS over 38.4 million rubles were concluded, which is 17% higher than in 2013.
One of the most popular services in the past year, as before, was the replacement of electricity meters for consumers: in the past year the branch concluded more than five thousand of such contracts. The services for development of project documentation and performance of work related to the competence of customers in the grid connection procedure implementation were also in great demand.
Kurskenergo actively cooperates with the municipal administrations in the field of maintenance of electrical networks of street lighting. In 2014 the company entered into municipal service contracts for street lighting networks maintenance in the cities of Lgov and Rylsk of the Kursk region through the electronic trading platform "Sberbank AST".
In addition, Kurskenergo's specialists provide services to consumers in the region for testing and diagnostics of high-voltage equipment and electrical safety tools, repair of transformer substations, maintenance of electrical networks, design, installation, operation and maintenance of electrical installations of consumers and street lighting networks, commissioning and maintenance of commercial electricity metering systems.
"The development of value-added services is one of the important activities of Kurskenergo," underlines Head of marketing and value-added services of IDGC of Centre - Kurskenergo division Sergey Rudakov. "Consumers who concluded agreements with the branch can be confident that all work will be done well and on time."
Information on all matters related to the provision of VAS can be obtained by calling the free straight line of power engineers at 8-800-50-50-115