02.02.2015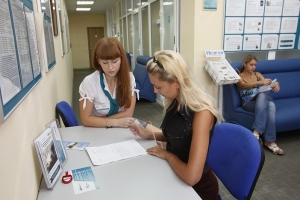 Over the past year IDGC of Centre - Smolenskenergo division received 125,092 calls. The greatest number of requests is still associated with connection to electric grids of the branch - 22,403 (18% of the total) and value-added services - 14,779 (11.8%).
The most convenient form for a third of customers has been a personal visit to the Customer Service Centre (CSC) or specialists at a point to work with customers at a Distribution Zone. Each regional centre of the Smolensk region has working structural units of the company that provide access to territorial services. Also, in addition to personal visit, consumers can take advantage of communication and correspondence with experts. Free straight line of power engineers at 8-800-50-50-115 in 2014 was used by 77,338 people (61.8% of the applications). For comparison, in 2013, it was used by about 70 thousand people. The internet reception on the company's website at www.mrsk-1.ru, helpline and email was used by 2,811 people.
The Smolensk branch of IDGC of Centre constantly improves the system of quality of services, using modern technology and communication channels to make the process of interaction with clients as comfortable as possible. Also the CRM of the branch carries out activities aimed at improving the quality of service. Among them are very popular seminars and workshops for individuals and legal entities, road shows and round tables on connection to the grid of IDGC of Centre in the Smolensk region, additional services of the branch and direct contracts.
For convenience and timely information provision to their customers experts of Smolenskenergo monthly post information on planned outages in the regional media, send letters - notifications to persons who need to have metering devices replaced.
In early 2014 the Customer Service Centre in Smolensk celebrated its sixth anniversary, and in August it received its forty-eight thousandth customer.