15.01.2015
IDGC of Centre - Tambovenergo division continues upgrading its motor and special vehicle fleet. At the end of 2014 Tambov power engineers received six crew vehicles based on a car "UAZ" and a car "Chevrolet Niva" at their disposal. The new motor vehicles were sent to Tambovsky, Inzhavinsky, Sampursky, Rzhaksinsky, Pichaevsky, Morshansky and Zherdevsky Distribution Zones.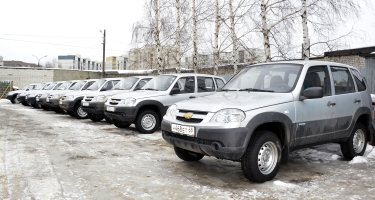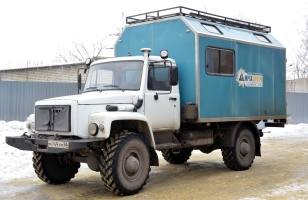 Currently, the balance of Tambovenergo has 554 special purpose vehicles in property. Among them there are special off-road vehicles, multipurpose vehicles, mowers for clearing ROWs of overhead lines from trees and shrubs, as well as line crew vehicles, support carriers, and crane trucks and pole-hole diggers.
"The branch upgrades its fleet regularly under the program of renovation of special motor vehicles. This is a strategically important area of our business, as the availability of modern, serviceable and reliable equipment is a prerequisite for most expeditious elimination of emergency situations, providing consumers with high-quality and uninterrupted power supply," stressed Head of mechanization and transportation of Tambovenergo Vitaly Polyakov.