14.01.2015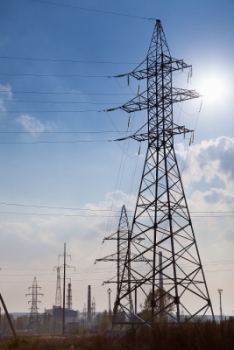 IDGC of Centre – Orelenergo division moved to high standards of quality assessment of electric energy in accordance with GOST 32144-2013, released in July this year. The new document tightened the requirements for standards of quality and indicators of electric energy.
Not only the quality and quantity of energy consuming equipment and devices has changed in recent years, but new technologies went into everyday life, and measuring devices for power quality have been changed. In this regard, there is a need for new requirements and criteria in assessing the quality of electric energy that with the development of a market economy has become a sought-after commodity.
The new national quality standard "Electric energy. Compatibility of technical equipment. Quality standards for electric energy in power systems of general purpose" defines the standards and indicators of quality of electric energy at the point of transmission of electric energy. This means that the responsibility for measuring devices is mutual - the supplier is obliged to comply with regulatory requirements and to transmit electric energy of good quality, and the consumer is to control that the work of his electrical equipment does not exceed the permissible norms and does not overload the grid and does not cause harmful interference.
Changes in the quality for the worse can lead not only to an increase in consumption and electricity losses, but also reduction of the reliability of the equipment, the risk of damage to electrical appliances. Only highly skilled, trained and having access to such work specialists can measure, analyze the results and assess the quality of electricity. Power quality and its deviation from the established norm is verified as a result of a complex series of calculations and measurements. If necessary (identifying violations) corrective actions are developed to eliminate the causes of deviation from permissible values of quality of electricity and prevent their recurrence.
One of the many examples of successful elimination of surges in the power grid found reflection in the public customer reviews. The work of power engineers of Orlovsky Distribution Zone of IDGC of Centre – Orelenergo division was praised by villagers of Zhukovka and their thanks were published in a local regional newspaper.