14.01.2015
Annually, more than 1,300 employees of Tverenergo improve their skills and enhance their professional knowledge and qualifications. In 2014, 536 managers, 236 specialists and 577 workers were trained. More than 7.8 million rubles were spent, aimed at training and retraining of employees of the branch.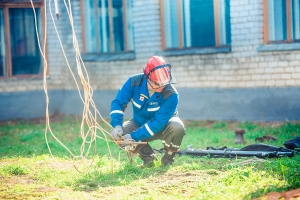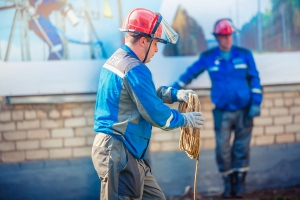 Organization of training takes place in the framework of cooperation of the Tver branch of IDGC of Centre with the Tver Training Centre, which is the main partner in the field of educational services. Representatives of thirty professions of working and engineering specialties are trained in various target programs and areas: industrial safety, labour protection, fire safety, instructors-resuscitators, electrical safety, pre-exam preparation, retraining of electricians, operators, and masters. In total 824 employees of the branch were trained at the Tver Training Centre.
The Tver branch of IDGC of Centre also carries out training of personnel in various professions: a feller, a crane truck driver, an aerial driver, a pole-hole digger driver, a crane operator, a slinger, an electric and gas welder, an electrician for repair and installation.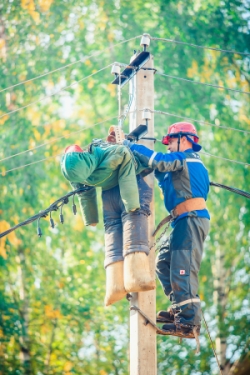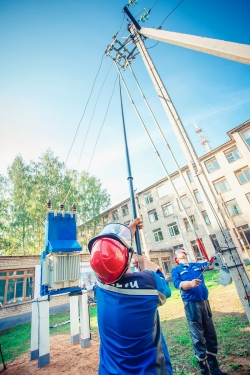 The main partners in the field of vocational training and retraining of personnel are ANO NDPO "Training and Consulting Centre "Lyceum", FGAOU DPO "Petersburg Power Engineering Institute of Professional Development", ANO "Regional automotive training centre", NEE "Tver training centre of higher driving skills", Teaching office "RTN", and GBOU DPO "Training centre of EMERCOM in the Tver region".
For the management team the training was conducted under the programs "Heads of local administrations and heads of organizations", "Workers of Commissions to improve the sustainability of operation", "Ensuring protection of state secrets, running secret office work and main issues of information security in organizations of the fuel and power industry" (module 08.01.01 "Organization of protection of state secrets (to qualify for state certification of a manager)."
For the development and improvement of leadership and management skills Tverenergo organized training of 12 people in the personnel reserve for executive positions under the program "Management and Leadership".
As part of the development of provision of value-added services for 42 CRM employees had their training in active sales.
Tverenergo successfully cooperates with the universities: FGBOU VPO "Ivanovo State Power University named after V.I. Lenin", FGBOU VPO "Tver State University of Technology" FGBOU VPO "Tver State Agricultural Academy", FGBOU VPO "National Research University "MPEI", and FGBOU VPO "Kostroma State Technological University". Employees of Tverenergo are sent to universities for training in various fields: "Head and specialists of 35 kV and above substation services", "Head and specialists of 35 kV and above power line services", "Professional development of Chiefs of Distribution Zones", "Fundamentals of operation of microprocessor equipment", "Education on labour protection for authorized persons from the trade union" and others. Also, one of the employees of the branch had targeted training and graduated from FGBOU VPO "Ivanovo State Power University named after V.I. Lenin" in the specialty "Electric systems and grids".