30.12.2014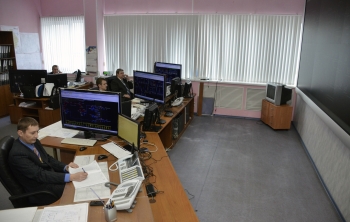 IDGC of Centre - Tambovenergo division moved to a two-tier model of operational and technological management. A single centre of decision-making on management of 35-110 kV grid facilities in the service area of the branch became the Grid Control Centre (GCC) of Tambovenergo.
Today the Centre is provided with everything necessary for the performance of its functions. Technical equipment of the GCC is made with taking into account current technologies, and the use of modern methods and algorithms for data collection and processing allows to minimize errors in the actions of supervisory personnel and increase the safety of repair crews.
The transition to the two-tier management system will allow the Tambov branch of IDGC of Centre to effectively control the operation mode of the electric grid complex of the region, as soon as possible to eliminate emerging technological failures and restore power supply to consumers.