24.12.2014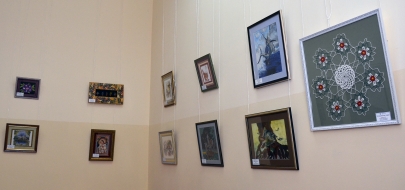 In Tambov in the cultural and recreational centre "Mir" an exhibition of arts and crafts and fine arts "Facets of Creativity" was opened, which presents works of the staff of IDGC of Centre - Tambovenergo division. The exhibition, organized by the Department of Public Relations and the Trade Union Committee of Tambovenergo, was timed to coincide the Power Engineers' Day.
The exhibition features dozens of works executed in a variety of genres and techniques. Among them - in watercolour and oil paintings, beaded works on the Orthodox theme, napkins, crochet. A modular painting of a master of Kirsanovsky section of Distribution Grids Office of Tambovenergo Alexey Ermoshin "Red Poppies" is very popular among visitors of the exhibition.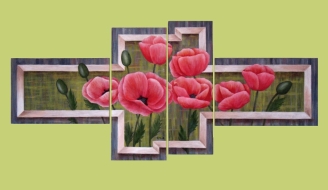 "We organized the exhibition of this format for the first time," stresses Head of HR of Tambovenergo Olga Vyazovova. "It provides a good opportunity to support talented employees to develop their creative abilities. And the collaboration with our new partner, CRC "MIR", helped show their works to a wider audience.
The exhibition "Facets of Creativity" will last until the end of January 2015.