24.12.2014
IDGC of Centre - Kurskenergo division does constant work to recruit young promising staff. In 2014 90 young professionals came to work at the company - graduates of universities and educational institutions of secondary vocational education, who passed selection on the results of studies and practical training at the company's facilities.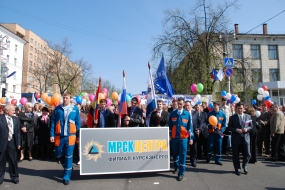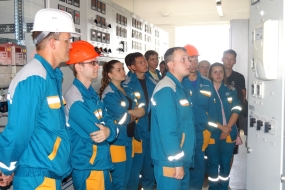 According to HR experts of Kurskenergo, if earlier, young people tried to gain a foothold in the regional centre, now the geography of their employment has grown significantly. Moreover, it happens often on the initiative of young professionals. This year is no exception: the majority of graduates of specialized educational institutions went to work at Distribution Zones, where took positions of electric fitters, electricians of first responding mobile crews, electricians for operating distribution grids, testing and measurement, operation of electricity meters, as well as technicians and masters . According to tradition, before distribution representatives of the branch management met the young professionals, told them about the intricacies and peculiarities of their chosen profession, about the history and traditions of the company, about the benefits of the operating in IDGC of Centre policy of social security of personnel. And on arrival at the place of work each of them was assigned a mentor from among experienced specialists of Distribution Zones.
"The number of those young people wishing to work at the energy industry grows every year. To date, Kurskenergo employs more than 2,500 people, about a third of them - young people aged up to 35 years. The young people are promising, initiative and ambitious in a good sense. The company has created all conditions for their professional growth," stresses Head of HR of Kurskenergo Lyudmila Mokrousova.