17.12.2014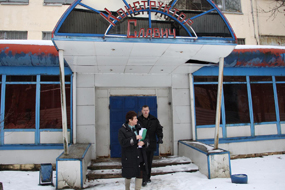 Yaroslavl Bailiff Department and IDGC of Centre - Yarenergo division conducted a joint raid at LLC PC "Designer-Slavich" in Pereslavl. Indebtedness of the enterprise to pay for electricity is 3,991 thousand rubles.
This raid was the first joint activity in the framework of the agreement on cooperation between the regional energy company and bailiffs. Unfortunately, the number of debtors to resource supplying organizations continues to grow, and the ultimate goal of this cooperation should be to improve the payment discipline of customers in the Yaroslavl region.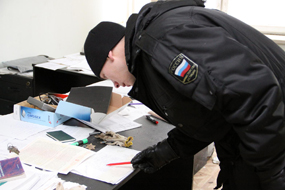 Currently, in the premises of LLC PC "Designer-Slavich" there are only employees of a private security company. Offices and industrial premises are abandoned. According to the guards, the firm stopped working over a year ago, all the equipment was taken, and representatives of the management sometimes come just to check meters.
According to documents this company still exists. In October this year the arbitral tribunal refused to recognize LLC PC "Designer-Slavich" bankrupt. Bailiffs visited the site of the enterprise and made an inventory of two industrial buildings, the approximate value of which is 6.5 million rubles. The owner has 10 days to pay off debts or to challenge the decision of the bailiffs, at the expiration of this period the facilities will be sold. The power company is not the only one who "Designer-Slavich" owes, and the money will go to the closing of all enforcement proceedings in respect of this company.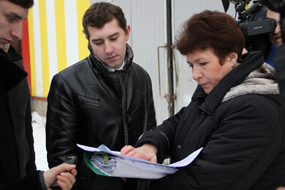 "Yarenergo has fairly large arrears in payment of electricity consumption," says Head of public relations of IDGC of Centre - Yarenergo division Anastasia Ilicheva. "Currently we have a judicial decision on 26 businesses and 64 individuals. Between our company and bailiffs there is an ongoing exchange of information. We are ready to support each other, and our joint raids necessarily will be continued on a scheduled basis."