16.12.2014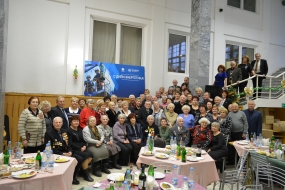 On the eve of the professional holiday - the Power Engineers' Day the Tver branch of IDGC of Centre congratulated industry veterans who devoted their lives to this difficult but very important business.
In her welcoming words Head of Human Resources of Tverenergo Olga Petrova thanked the veterans for many years of hard work: "Each of you - a man of the "light" occupation requiring complete dedication, responsibility, hard work and high level of discipline. Your work, done with honor, dignity and warmth of heart for the benefit of people and businesses of every corner of the Upper Volga, inspires and puts great responsibility on the current generation of power engineers."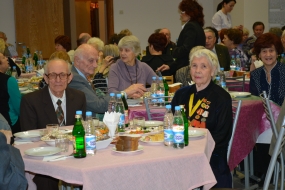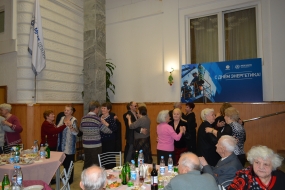 The Tver power system is 79 years old. February 13, 1936 according to the Order of the People's Commissariat of Heavy Industry "Kalinin power complex" was organized. From that date the systematic development of the power system began. Many stories were written in its history. Peacetime, war, difficult years of the recovery, and the rapid development of electric grids.
On the day of honouring the veterans of the industry Tver celebrated another important event - the day of liberation from German occupation. The city of Kalinin was liberated by our troops, December 16, 1941, and soon first power engineers returned from the evacuation. People with great enthusiasm restored power equipment.
Despite all the difficulties of wartime power plants of Kalinin, entering "Kalininenergo", reliably provided electricity to the city enterprises, at that time working to defend the homeland. 1970 is the year of the completion of the electrification of the Tver region. In the 70-90s large-scale construction was performed, and energy facilities were reconstructed. Reliability of electricity supply was at a high level. The rapid increase in energy capacity of Tverenergo occurred through the implementation of advanced methods of work and organization of production. There are instances when many enterprises, including energy, got into the struggle for supremacy in the Union socialist competition, winning advanced places. So, the Tver power system in quarters 1 and 2 of 1990 was recognized as the best energy system of the country.
And for all these events in the activities of the Kalinin, and now Tver power system are backed by real people, for whom the power industry became a matter of life.