27.11.2014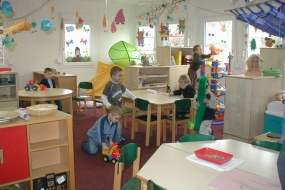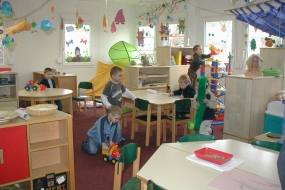 Kindergarten # 75 "Firefly" began full operation in September this year. Please, note that IDGC of Centre - Smolenskenergo division performed activities necessary for grid connection of the kindergarten. The application for increase in capacity was submitted in late 2012. In the course of activities carried out by the opening of the institution the previously existing capacity of 60 kW was doubled.
Providing comfort to children is a task in which Smolensk power engineers are also directly involved, connecting socially important facilities to its grid.
Please, be reminded that the departmental kindergarten "Firefly" was opened on Rayevsky Street in 1964. In 2010 the city administration acquired the building from JSC "Russian Railways" as the municipal property and 2 years later began overhauling the preschool. The total cost of the work amounted to 32.3 million rubles. The renewed kindergarten began recruiting staff in July and was commissioned in September 2014. The kindergarten, which previously could accommodate only 75 kids, increased this figure by half.